Book a demo
See what Lineup.ai can do
Get a 1:1 demo and consultation tailored to your business. If you'd like to move forward, we'll get you started with a 60-day free trial.
Lineup.ai helps restaurants
Prepare for demand with data-driven and dynamic sales and labor forecasts
Reduce labor costs with Lineup.ai's easy optimized schedule builder
Keep staff and management in sync with schedule updates on the go
Order the inventory needed for the busiest days with less waste in between
Automated reporting that saves hours of manual work and creates visibility
"Lineup.ai significantly dropped payroll for our 17 restaurants by about 300 basis points. Annualized, we should see a 1.1-1.3 million dollar savings."
— Michael Schatten
Director of Operations of Carrot Express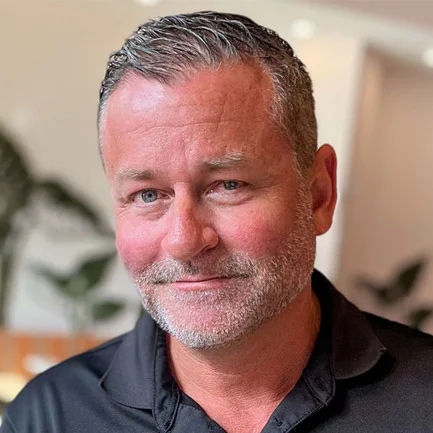 "After a few months of watching the sales forecasting we noticed that Lineup.ai was within 2% or 3% of actual sales."
— JP Bimler
Training and Development Manager of Cabo Bob's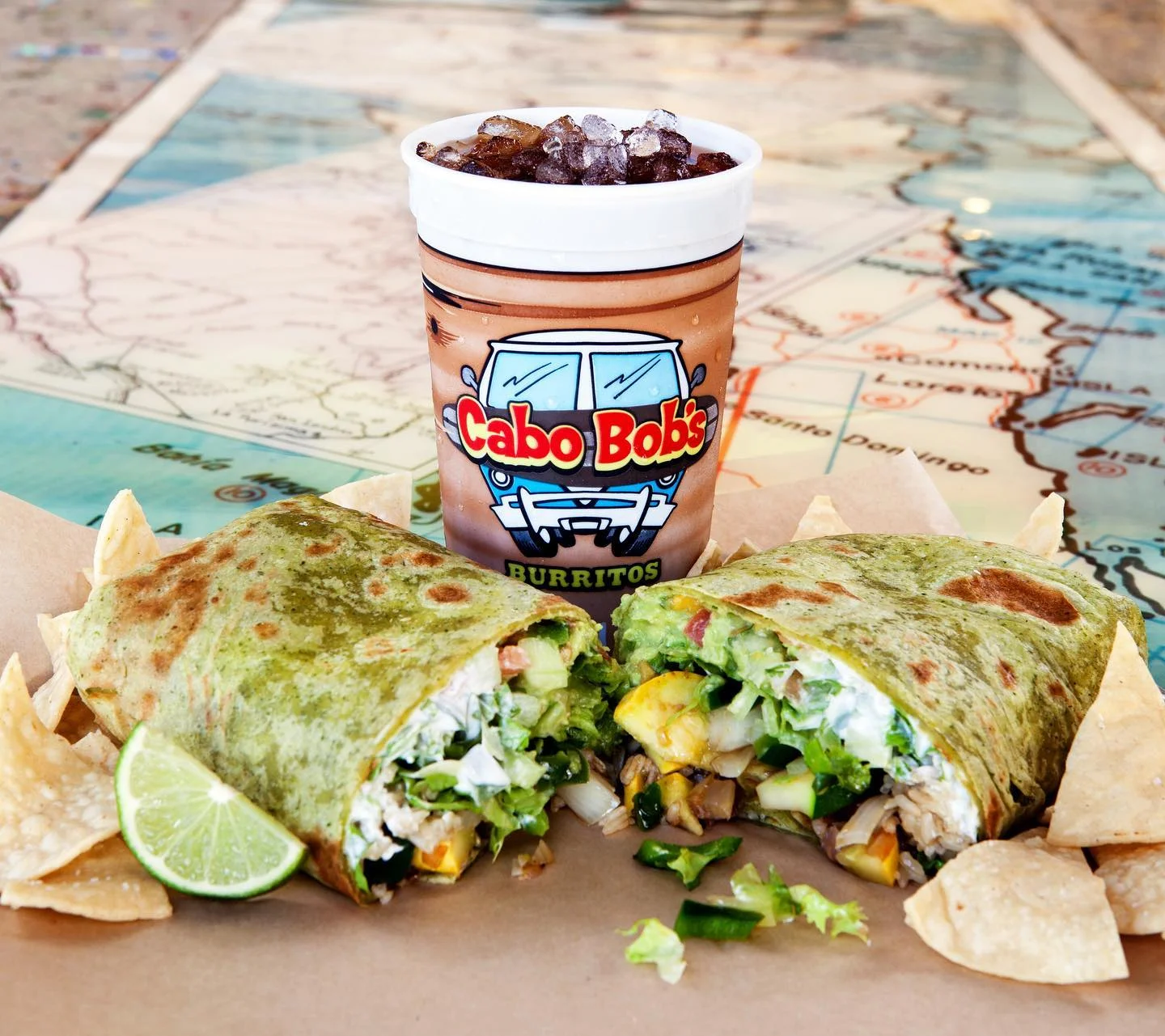 Not ready for a chat?
Check out our 3-minute demo video below
Get a quick overview of the Lineup.ai platform, and let us know in the form above if you'd like a personalized introduction to our software.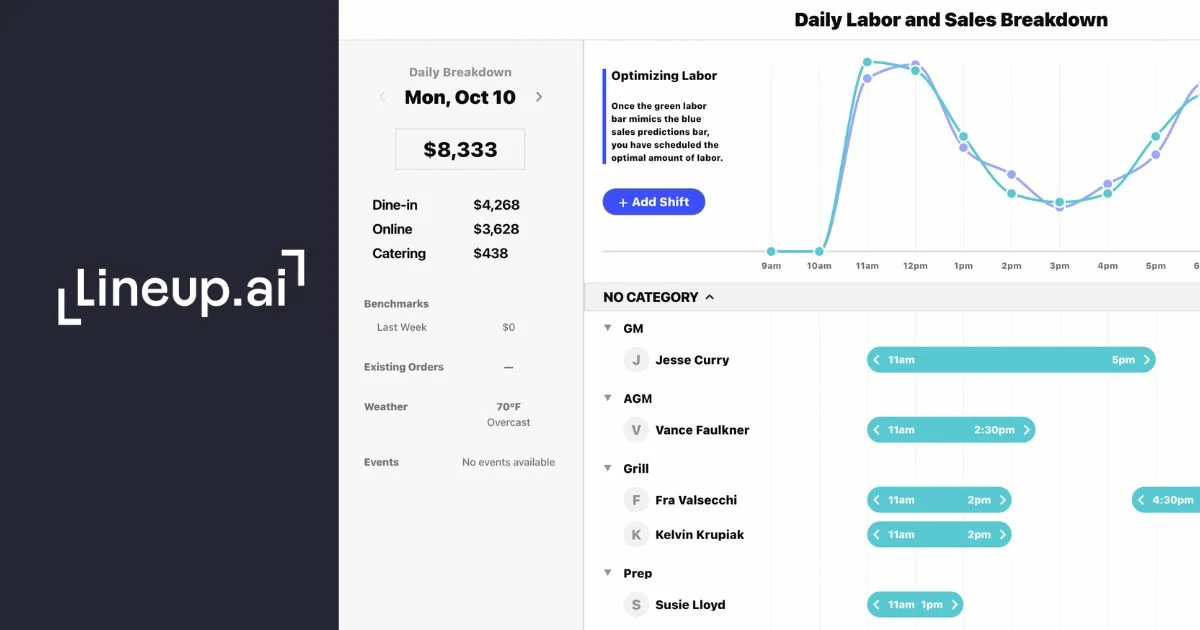 Features
Features that Streamline Restaurant Operations
Whether you're looking to optimize your day-to-day operations or expand your business, Lineup.ai's powerful suite of features provides you with everything you need to succeed in the modern restaurant industry.
Sales and Labor Forecasting
Predictive analytics generates hourly, daily, and weekly sales forecasts to help you confidently make informed decisions.
Scheduling
Use real-time data to create the most efficient and cost-effective schedules possible, automating much of the scheduling process.
Communication
Keep your team happy and informed by allowing them to submit and view their schedules, request time off, swap shifts, and more with approval.
Reporting
Gain valuable insights about your businesses operations, look for growth opportunities, and more with detailed reports.
FAQs
Frequently Asked Questions
Artificial intelligence and automation are fast-moving technologies and we know it can be a lot to take in. Here are some answers to a few of the most frequently asked questions we receive.
Where does Lineup.ai get data?
The more high-quality data that goes into AI, the better the data it returns will be. With that in mind, we pull data from a wide variety of real-time sources including but not limited to weather, events, traffic, and holidays.
How does Lineup.ai use data to generate forecasts specific to my business?
We take a mix of your historical sales and relevant external data then run it through advanced machine learning algorithms. Once all these factors are considered, you gain a clearer picture of your sales and labor forecasts. Each restaurant location has unique traits so every location has its own prediction model.
What does Lineup.ai cost?
Our standard plan is $149 per location, per month. You can find all plans and what they include on our pricing page.
Can I try it for free before buying?
Yes! We know there are a lot of new technologies competing for the chance to make your life easier and your restaurant operate more efficiently. We offer a free trial period so that we can show you why ours is the best.