Whether you're a small cafe with three employees, a massive franchise with thousands of locations, or anywhere in between, communication is crucial to keeping your operations running smoothly. In the restaurant industry, communication comes in many forms. Sometimes it's as simple as teammates speaking directly to each other to make sure shifts are covered. Or it can mean managers holding meetings or pushing out communications to the entire team. The key is making sure everyone is on the same page.  
We took that literally while building our new mobile app for employees. We worked directly with customers and factored in their pain-points regarding communication restraints. It was clear that working through traditional methods of communication like emails, spreadsheets, in-person meetings, etc. was presenting obstacles. This app seeks to remove those obstacles and simplify the way restaurant teams communicate.
Now available on the Apple App Store and Google Play Store, Lineup.ai's mobile app is a simple and easy way for your team to communicate. It's a single reference point for managers and employees to find vital shift information, request time off, swap shifts, and more. It's the "same page" you and your team need to be on. 
Let's take a look at how it works and what it can do for your team.
The Overview
Once downloaded, the app becomes a single source of truth for all schedule communications for the entire team. On the home screen, employees can see their next scheduled shifts at a glance. They can also see their upcoming schedule so they can easily plan out their weeks. 
Tapping a shift reveals the shift details–who's working both front and back of the house, who's managing, and what everyone's hours are. This is useful for both managers and team members to get an idea of what the shift will be like. 
Employees and managers can see all shifts for a given schedule across any location they have access to. They can see all available shifts as well and pick them up if they so choose.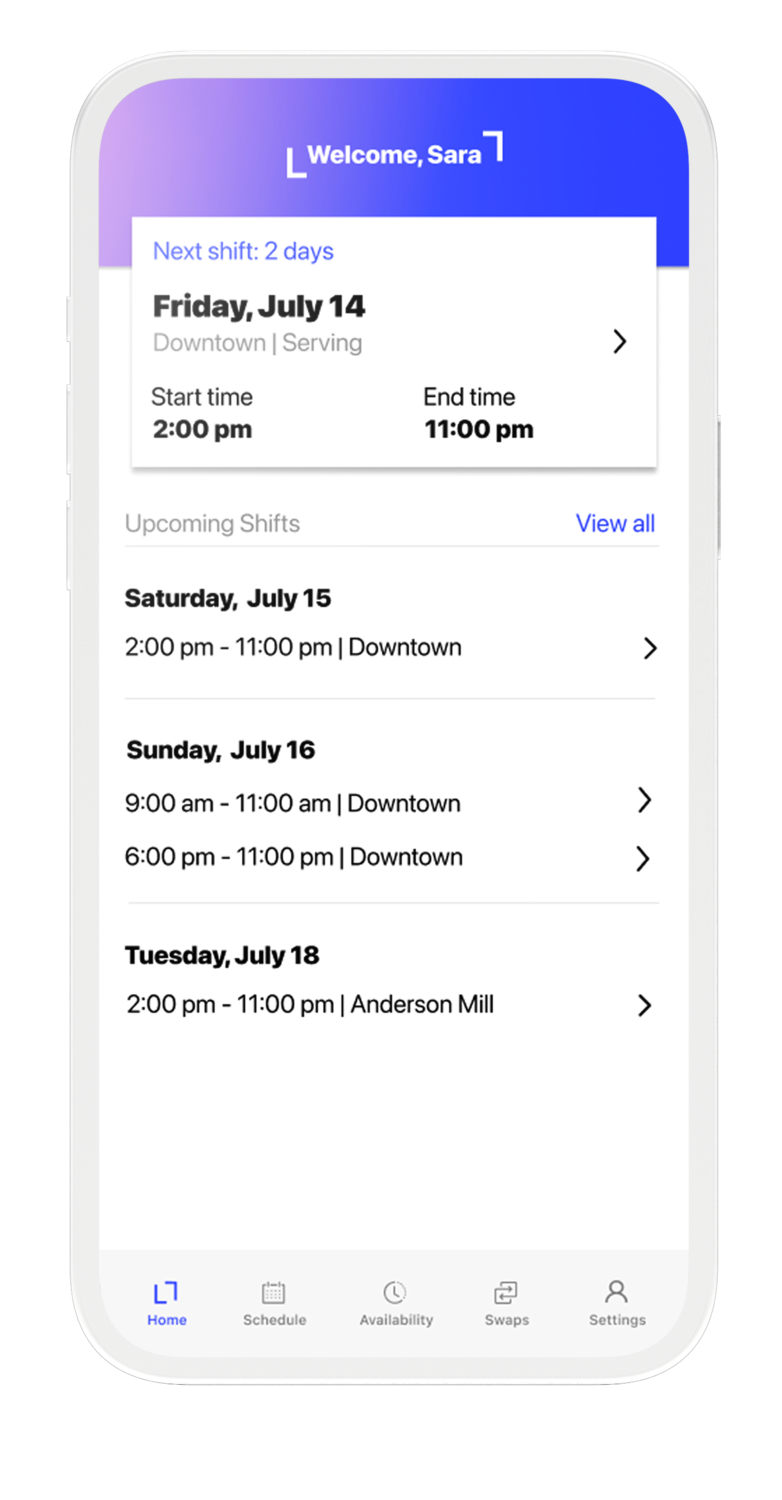 Request Time Off and Set Availability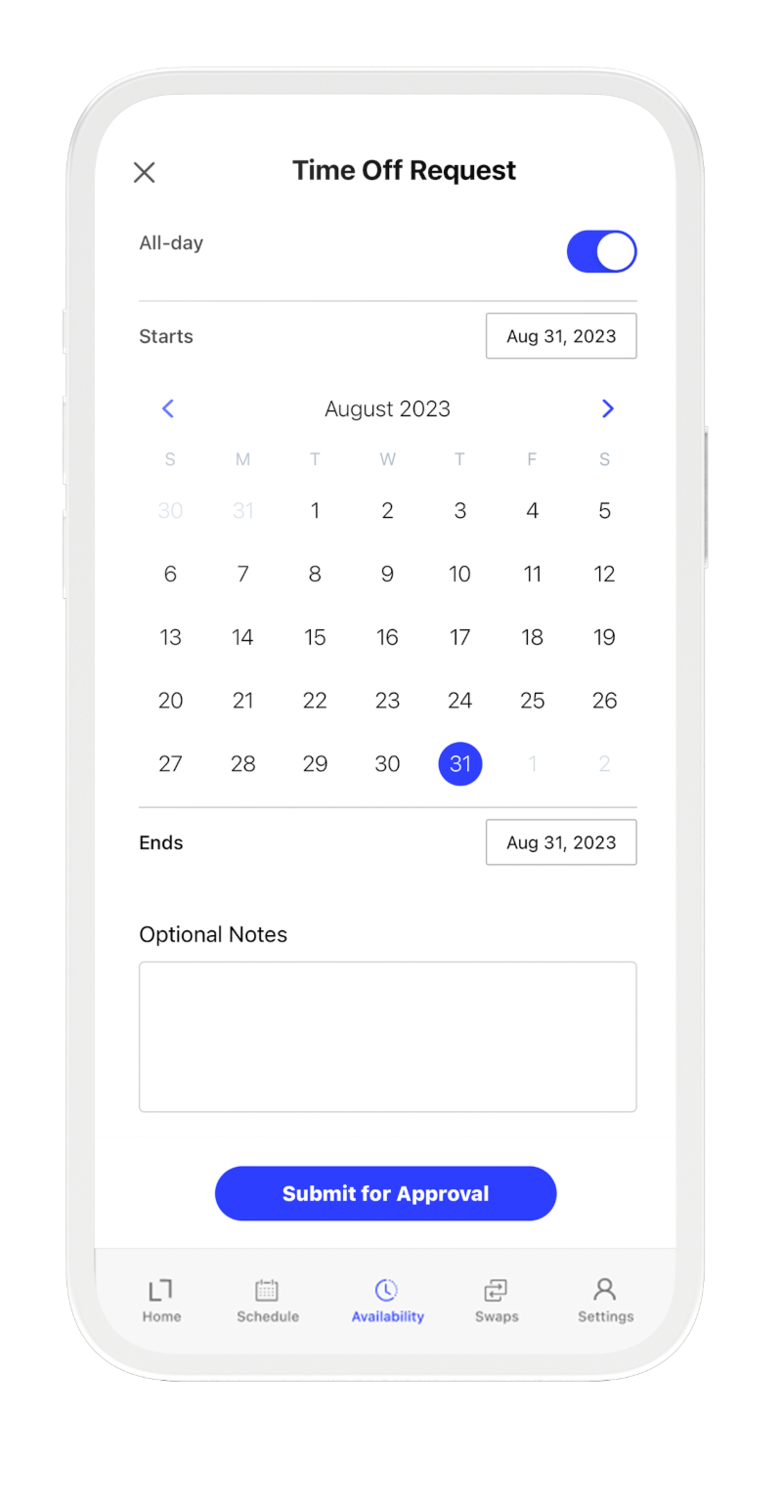 It has never been easier to request time off than it is with Lineup.ai. The functionality is built right into our mobile app. Employees simply navigate to the Time Off Request section and select the date and time they'd like off. They can add a note along with their request to inform managers why they're requesting. Managers are notified of the request and can go to the web app to approve or deny. All requests and their statuses can be referenced in the Availability section of the app, and managers can keep track of team requests so they know which employees are asking for what. 
Speaking of which, setting Availability is also just a tap away from the home screen. Employees can let managers know what days they're available to work in the coming weeks so they can be scheduled accordingly. It's possible to mark an entire day as unavailable, or get granular and pick which hours of the day you are available. 
Shift Swap: A Simply Way to Get Shifts Covered or Pick Them Up
Sometimes life gets in the way of work. It happens to everyone–you're scheduled to work but something comes up and you need somebody to cover your shift. Everyone appreciates a little flexibility, but nobody wants to leave the team hanging. 
Fortunately, Shift Swap from Lineup.ai makes getting shifts covered a simple and efficient process. All employees have to do is open the app, locate the shift in question, and release the shift. All employees who are assigned to the same role in the POS will be notified via text or email that a shift has been released and is up for grabs. They can check the shift, and if they would like to pick it up they can do so from the app. 
Managers can log into the web app and approve or deny the swap. The original employee will remain on the schedule until somebody else picks up the shift and the request has been approved. Employees can only release shifts 48 hours or more before the shift begins.
Lineup.ai's mobile app for employees is a powerful tool that helps restaurant teams stay connected and efficient. It allows restaurant workers to take control of their schedules with an easy place to view upcoming shifts, input availability, and submit time off and shift swap requests. It's a great way to keep everyone on the same page and accountable.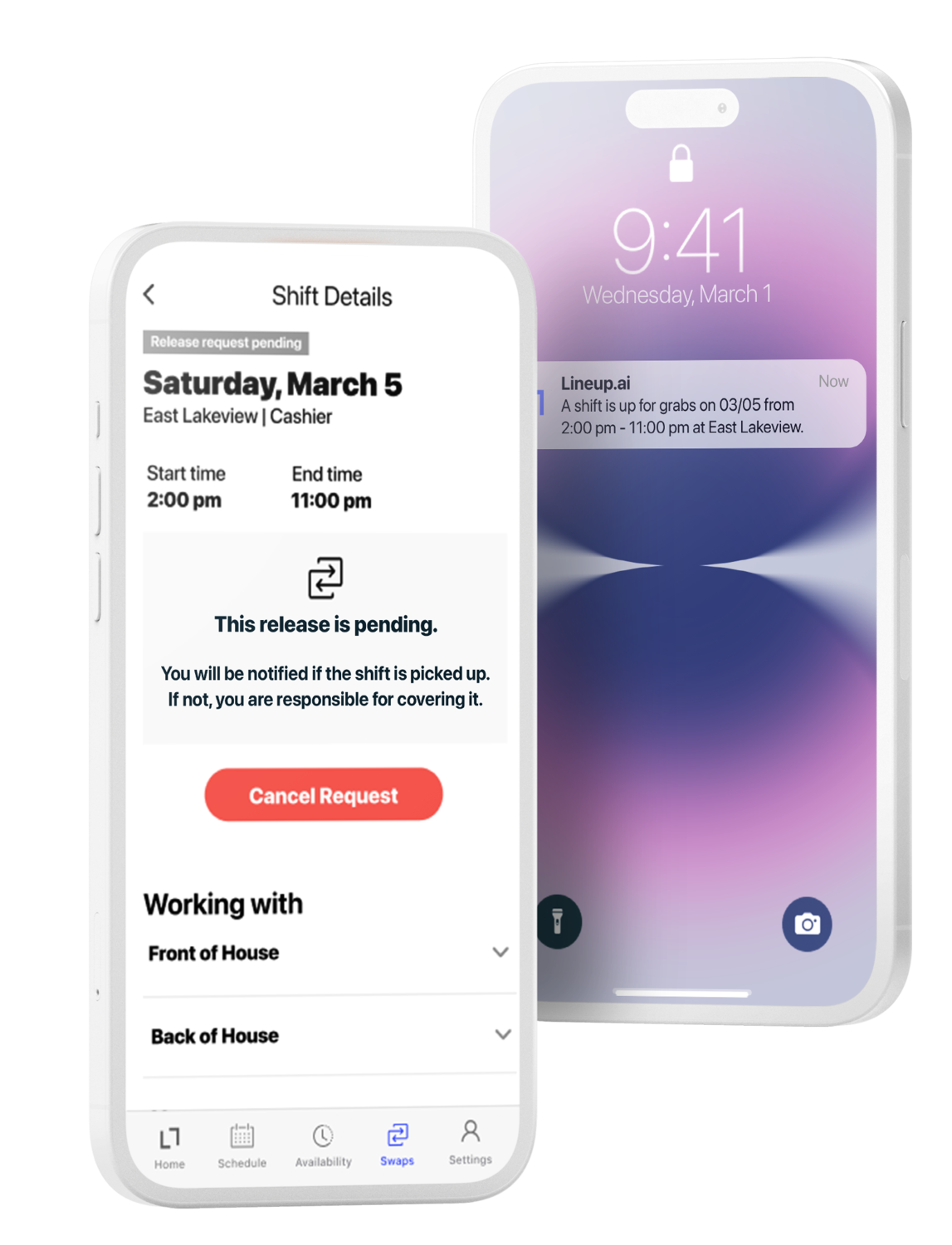 ---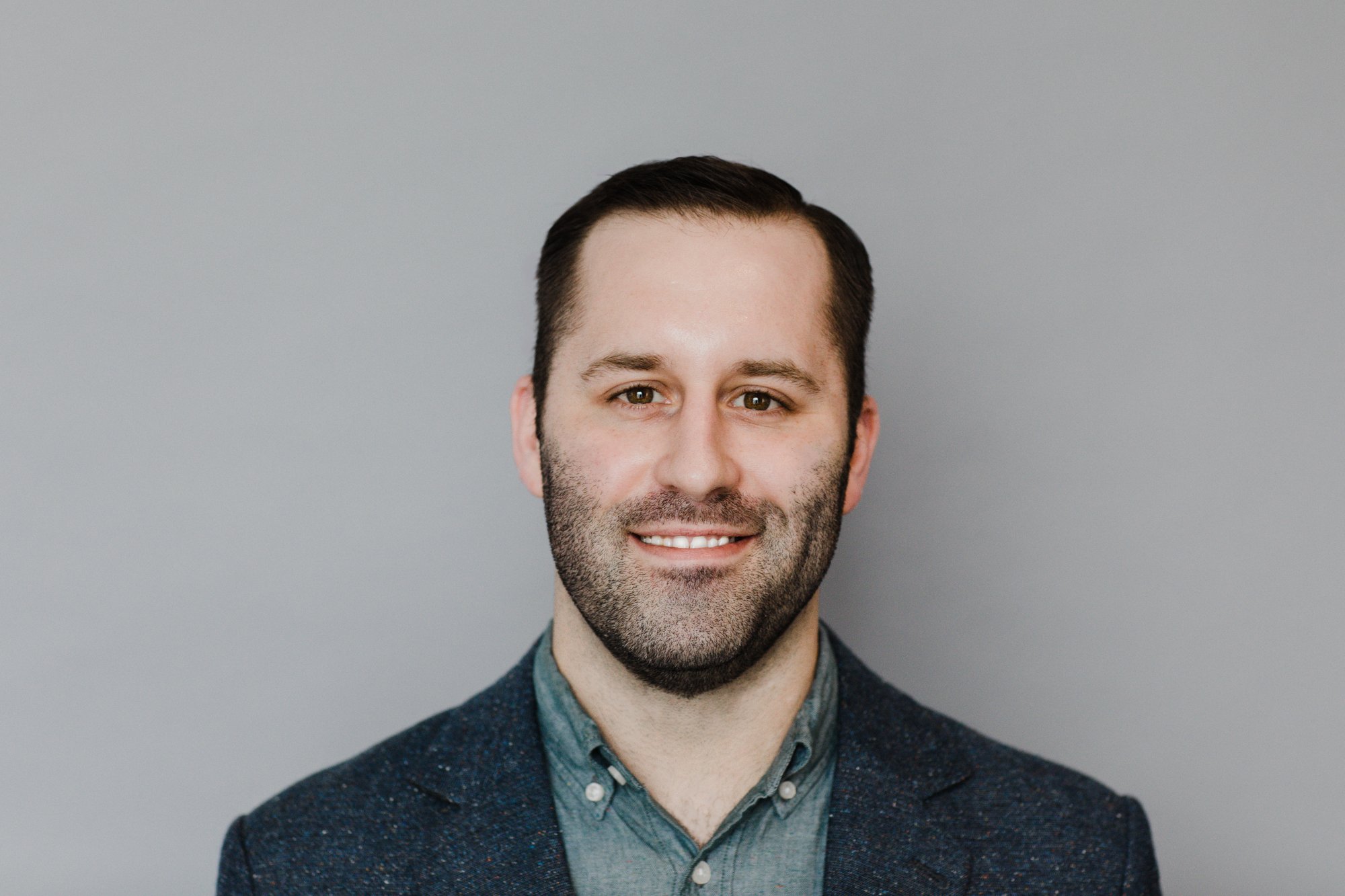 Mike Armstrong
Content Manager