Even though there are 749,404 restaurants in the U.S., running a restaurant can be lonely. It's tough to know how others are doing, what kind of revenue restaurants bring in, how other owners predict and meet demand, and more. Today, we can help you in at least one area: understanding the average restaurant revenue in the U.S. so you can make more informed decisions and see how well you're doing in relation to competitors. 
Whether you're a veteran restaurant owner or just building your business plan, explore these data-backed revenue averages by different restaurant types and timeframes to see where you might have growth opportunities.
What is restaurant revenue?
Before we get too far, let's clarify what we're looking at in this article. Restaurant revenue is the total money your restaurant brings in before any expenses. It's the gross revenue your restaurant generates, including sales, gift cards, room rental fees, merchandise, and more. For many, it's one of the most important restaurant industry metrics because it can help you understand what you're getting into before opening or see how you stack up against similar establishments.
What is the average restaurant revenue in the U.S.?
In a Toast survey of 859 restaurants, the average restaurant revenue per month came out to $147,108.84. Annually, that's $1,765,306.08 in average revenue per year. 
If that number seems off compared to your annual revenue, don't panic. There are a number of factors to consider before you assess your own sales against these numbers.
First, let's take a closer look at what type of restaurant business responded to the survey. 
55% were fine dining or casual dining restaurants

22% were quick service or fast casual establishments

15% were cafes, delis, or bakeries

5% were bars or nightclubs

2% were pizzerias

1% were other
For example, if you're a bar or pizzeria, your revenue won't be as represented in this average as a casual dining establishment.
Another note: Only 6% of respondents have been open for less than a year. You can then assume these are somewhat established locations and not new restaurants. (To find out that number, keep reading.)
Compare revenue by restaurant size and style
While that's the average based on one report, how many locations you have, your years in business, and what type of restaurant you own will all impact your revenue. 
A food truck won't be able to bring in as much as a full-service dining experience with a huge footprint. Fast food restaurants and fast casual establishments with national recognition and thousands of locations will generate more revenue than a small, local restaurant in a more rural area. 
McDonald's, for example, brought in $23B in revenue in 2022 and has over 13,000 locations. A small restaurant will undoubtedly bring in much less. However, your restaurant costs should also adjust accordingly and, thus, your profitability. This is an important distinction to make, so let's look closer at revenue vs. profit.
Understanding profitability vs. restaurant revenue
Before opening a restaurant or when sales slow down, most owners want to know how profitable it is (or should be) to own a restaurant. 
First, the good news. Restaurants are not one of the 15 least profitable industries in the U.S. As long as you're not a combination restaurant and grocery store, you can feel pretty good about not appearing on this list. 
The not-so-good news is that margins in the restaurant industry are still pretty slim. The average restaurant profit margin is 3-5%. 
Because of that, a good gross revenue amount to aim for will leave 3-5% after you deduct all your expenses: operating expenses, labor costs, cost of goods sold (COGS, including food costs), and so on. These costs can also vary widely. 
To get a little more specific, let's compare profit margins by restaurant type based on recent DoorDash findings.
Quick service & fast casual
Quick service and fast casual establishments are growing in popularity — and profit margins might be one reason why. The average quick-service restaurant can see a 17% profit margin, which is much higher than the average 3-5% of any restaurant.
Casual dining
The average full-service restaurant can experience anywhere from 0-15% profit margin, but most often falls within 5-10%. Because you're providing table service, there's a higher cost for training and retaining staff and all the supplies you need. However, your food costs and preparation should be lower than fine dining in a casual setting.
Cafes
A coffee shop sees a 2.5% profit margin, largely because of costs, including training, maintaining equipment, and lease or building fees in a busy area.
Fine dining
Fine dining sees a higher profit margin, often around 5-10%. Using quality ingredients, training staff well, and focusing on dining room ambiance can lead to higher costs. However, those costs are often reflected in higher menu prices. Customers are often more willing to pay for more expensive menu items because they've sought out a fine dining experience.
How much does an average restaurant make daily?
The average restaurant revenue per day in the U.S. is about $1,350, according to EatPallet. That's assuming around 47 transactions, with each customer spending around $27. You'll want to consider your own menu items and average check size when calculating your average restaurant revenue.
When you consider that smaller restaurants are closed at least one day a week and may take around 10 federal holidays, we'll round down to say they're open 300 days per year (excluding any downtime or closures for construction or maintenance). Annually, that amounts to roughly $405,000, which you can see is much lower than the average from the Toast survey. This might be a more realistic benchmark for smaller, local restaurants.
What's the average revenue for a new restaurant?
According to Credibly, the average restaurant revenue for a business under 12 months old is $111,860.70. That is, if they survive the 30% failure rate of restaurants in the first year. Realistically, anywhere from $0 in profit to this average revenue is impressive, considering how difficult the restaurant industry can be.
What's considered a good average restaurant sales growth rate?
While you might not make much initially, you should expect your restaurant sales to grow yearly as you build loyalty and operate more efficiently over time to serve more customers.
Owner states that a well-managed, excellent restaurant should see 3-4% growth every month, or around 36-48% growth annually. 
Of course, you might face setbacks or outside factors that can disrupt growth (a pandemic, for example). But generally speaking, you'll want to see some amount of growth every year.
What's the average restaurant revenue per seat?
Restaurant owners often need to know their Revenue Per Available Seat Hour (RevPASH) to understand the opportunity for your total occupancy during each hour of operation. As the day goes on, you can use this as a benchmark to see how well you're doing against your average, indicating a slower or busier day of restaurant sales.
To get your average, divide your sales per hour by your total number of seats. For example, if you make $500 in one hour and have 20 seats in your restaurant, your RevPASH is $25. 
Your point of sale (POS) system should be able to tell you your daily and hourly sales, and the rest is just a matter of counting available seats. In that way, it's a fairly quick calculation.
How to calculate your restaurant revenue and use forecasting to maximize sales
To calculate your restaurant revenue, use the following formula:
Restaurant Revenue = Total Number of Customers x Average Check Amount
However, restaurateurs need a simple way to track revenue and cash flow; typically, your POS is the way to do that. The reporting features from your POS should serve as a restaurant revenue calculator or at least provide the data you need to calculate total revenue on your own. 
Many systems lack the ability to forecast and predict sales in a useful and actionable way.
For that, restaurant sales forecasting software like Lineup.ai can help. Discover ways of optimizing your labor costs, automate scheduling, and more with AI-powered forecasting software designed for restaurants. 
Running a profitable restaurant comes down to tracking the right metrics and knowing where you need to make adjustments. Whether that means taking control of your total expenses, increasing your total sales, finding ways to reduce restaurant labor costs, or spending more time on menu engineering, there are many ways you can impact your restaurant's bottom line. 
And, if improving profitability and managing labor costs are on your list, take a tour of our restaurant labor forecasting software.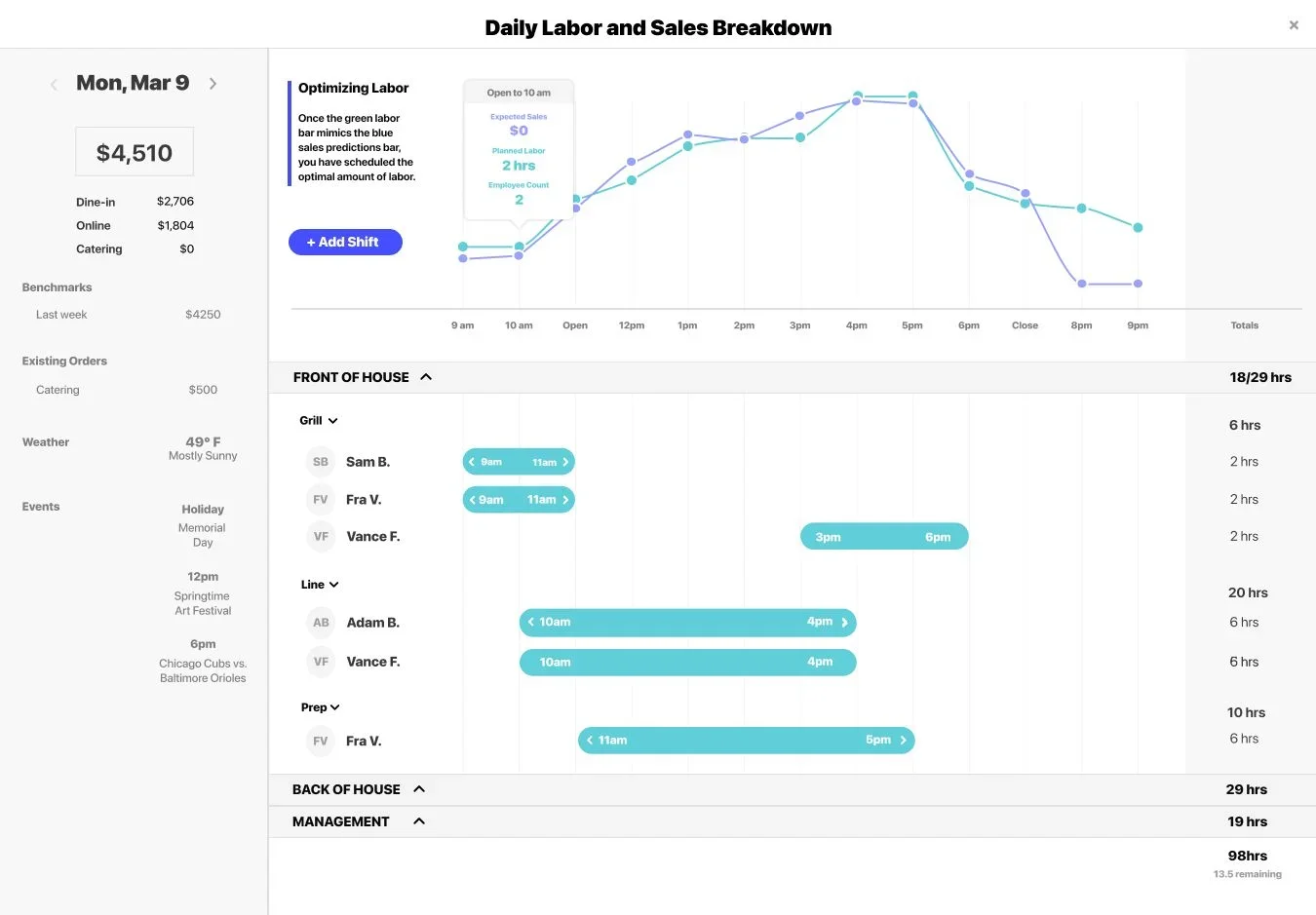 ---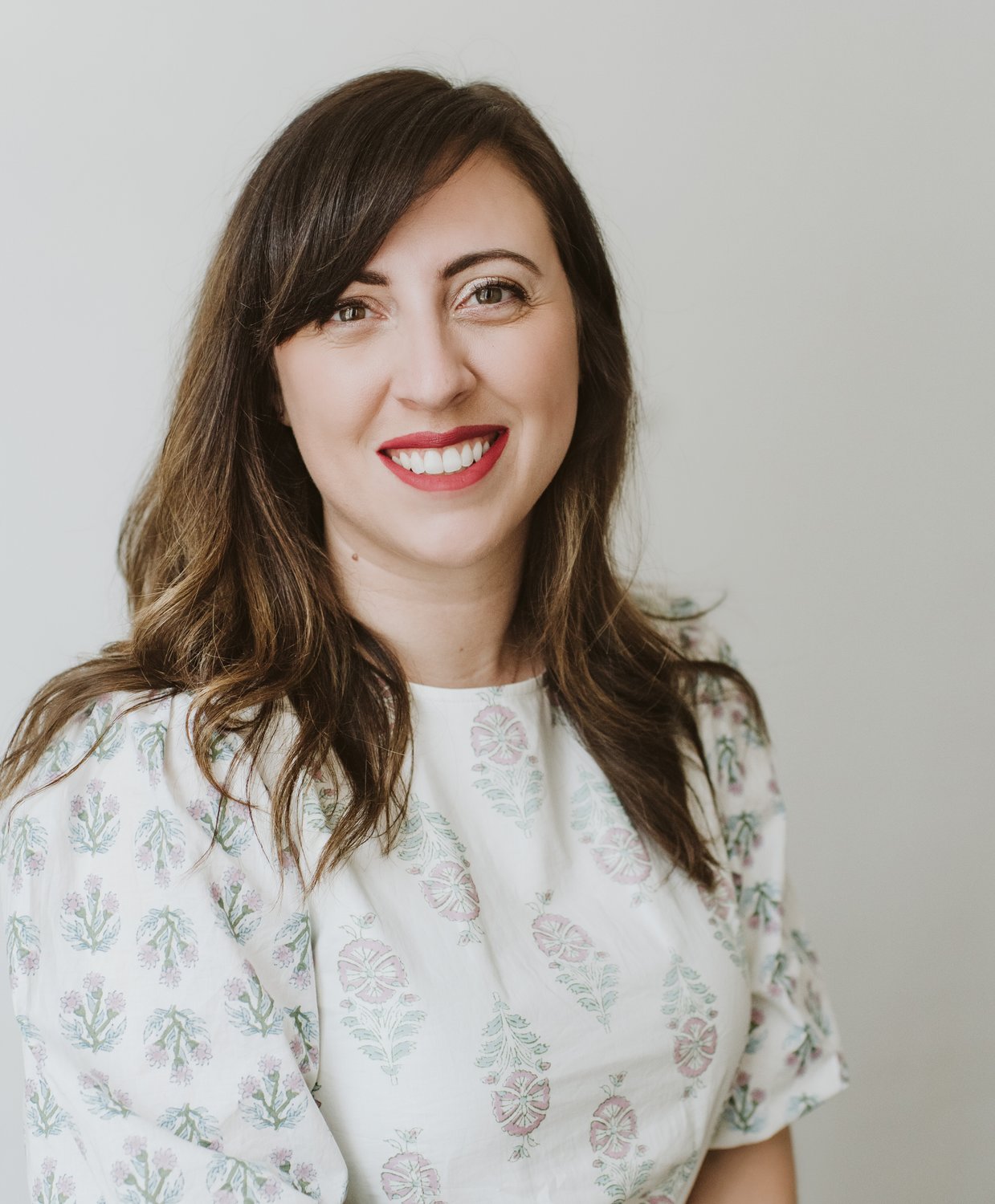 Gia Bellamy
Sr. Copywriter and Content Marketer
Gia Bellamy is a senior copywriter and content marketer who develops strategies, messaging, and copy to draw parallels between brands and their audiences. With over 13 years of experience with agencies, corporations, SaaS companies, and small businesses, Gia harnesses the power of words to connect people, deliver clarity, and drive results.
More about the author