Easy Restaurant Scheduling Software
Restaurant scheduling software from Lineup.ai is your stress-free solution to employee scheduling. By using historical data from your POS, real-time information about external factors, and powerful AI and machine-learning functionality, Lineup.ai makes employee shift scheduling for all types of restaurants so much easier.
Automatic labor predictions
Lineup.ai generates suggested labor hours for each day down to the hour.
Easy schedule builder
A simple interface for managers to build effective restaurant schedules.
Schedule templates
Start from scratch or use your own custom schedule templates.
Built-in shift swapping
Restaurant staff have an easy way to swap shifts and maintain control through the app.
See Lineup.ai in Action
OPTIMIZE STAFFING
Why you need Lineup.ai restaurant shift scheduling
No more messy spreadsheets. Automated, AI employee shift scheduling software saves time, helps your bottom line, benefits your team members, and ensures your customers receive better service.
Our restaurant scheduling software analyzes historical data, real-time information, and external factors such as weather reports and local events to create a highly accurate forecast for your restaurant. You'll be able to see your labor needs for each day and even each shift. Use smart schedule templates to easily optimize your employees' work schedules to match demand closely. Always have the coverage you need — no more, no less.
Restaurant scheduling software makes everyone's lives easier. Prevent burnout by scheduling the appropriate number of hours and staff to ensure their time is utilized effectively. The right people get the right shifts and you're appropriately staffed for your volume of business. Employees and restaurant managers stay connected with a user-friendly communication app, making it easier to manage staff scheduling, PTO requests and shift swaps. Your staff feels heard, they aren't overworked, and they maximize the value of their shifts.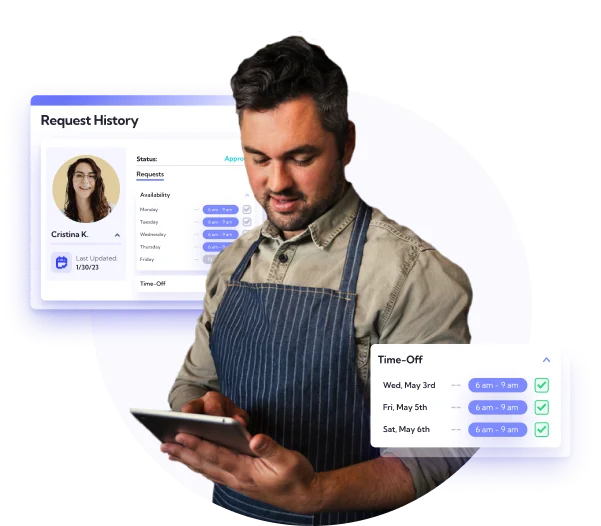 integrations
Pull your data together for smoother operations
Lineup.ai already works with the restaurant industry's leading solutions, so it's easy to sync your existing software to increase accuracy and automate even more.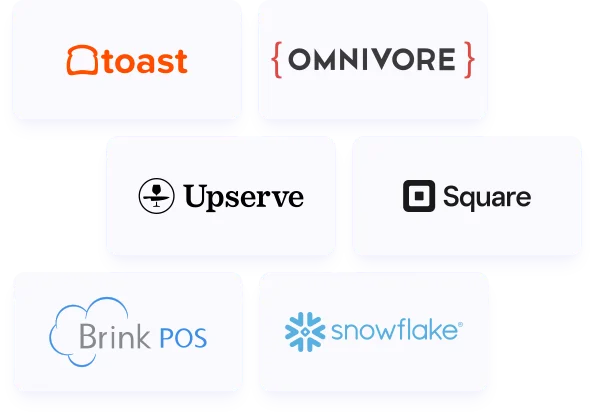 VIDEO
Cabo Bob's prepares for demand with accurate forecasts
See how Cabo Bob's uses Lineup.ai's forecasting software to efficiently schedule their staff and purchase food based on accurate demand predictions.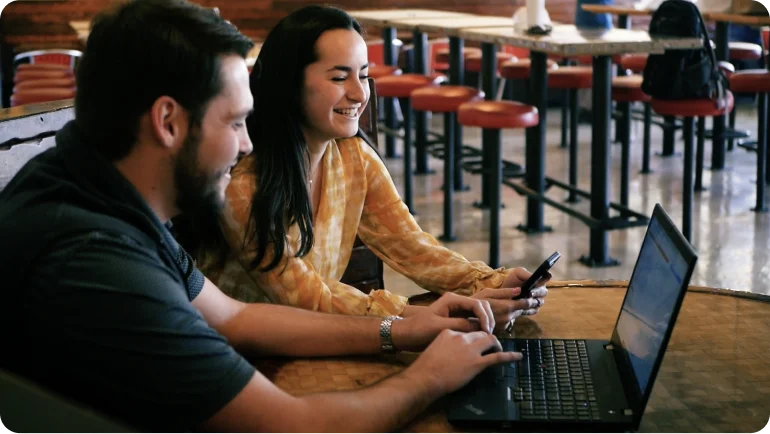 BOOK A DEMO
Ensure your restaurant and staff are prepared for demand with smart scheduling.