Labor Forecasting Software for Restaurants
Keep up with demand and predict exactly how much labor is needed before building schedules with Lineup.ai's accurate labor forecasting software for restaurants.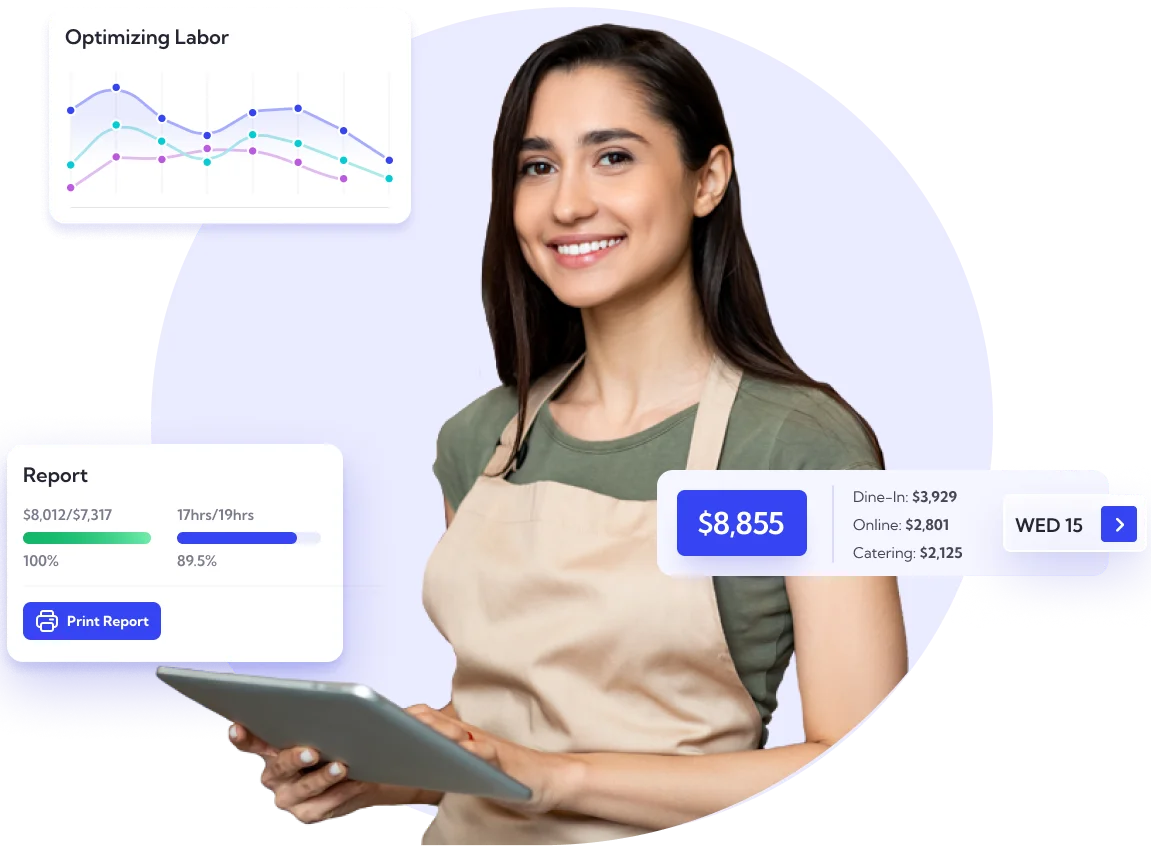 Key Features
How our premier labor forecasting software for restaurants works
Lineup.ai's labor forecasting software for restaurants is AI-powered to help you create accurate labor schedules and restaurant sales forecasting. It will automatically account for historical data, weather, and local events to predict customer demand and, thus, labor needs. Optimize one of your biggest restaurant costs and avoid overstaffing with labor forecasting that predicts up to 4 weeks in advance.
Analyzes your historical restaurant data
By connecting with your existing point-of-sale (POS) system, our machine-learning platform analyzes your historical restaurant sales data to generate accurate labor forecasts. This helps general managers reduce manual effort and time and ensures predictions are based on real results.
Optimizes shifts for service and profitability
From the same dashboard, you can view accurate labor forecasts for the coming weeks and build schedules around those predictions. Copy your most optimized schedules to save time, or start from scratch. Either way, you can know that your employee scheduling meets demand and protects your bottom line.
Adds external factors to improve forecasts
Our machine-learning algorithm pulls in external factors, including weather, local events, and holidays, to improve accuracy and provide you with actionable labor allowances. Lineup.ai's sales forecasting considers all of these factors and serves up clear, accurate labor predictions that can show you how many shifts, hours, and staff you'll need each day to meet demand.
Automates labor forecasting with POS integrations
A one-time integration ensures that our always-learning labor forecasting algorithm is pulling in your historical data. We'll help with the initial setup, so it's a light lift for your team. Check out our list of available integrations but know that we're always adding more options.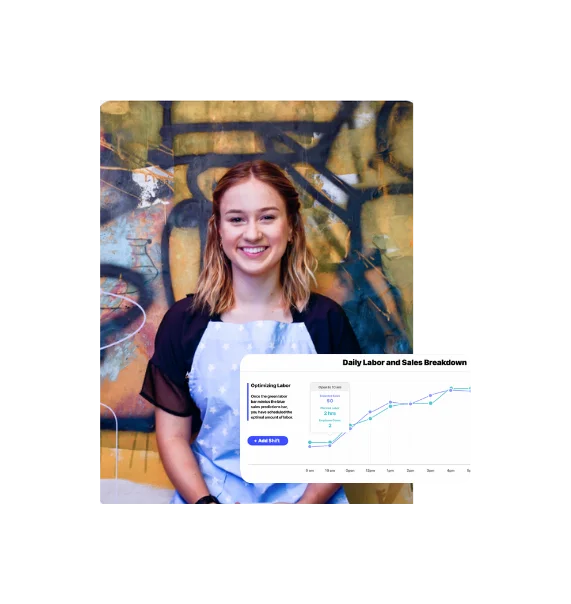 Proven benefits
Why choose Lineup.ai software for restaurant labor forecasting with AI
Reduce labor costs
Keep labor costs under control by scheduling for the exact predicted demand and the right percentage of costs. Save time by streamlining forecasting and restaurant scheduling with our automated software, bringing down costs even more.
Save admin time for managers
Stop wasting so much managerial time and effort on tedious, repetitive tasks like manual labor forecasts and schedule building. Use AI labor forecasting and automate your schedules.
Improve customer satisfaction
Keep customers coming back by making sure you're properly staffed for every shift. A great customer experience happens when you have the right professionals to meet service needs. Labor forecasts make that possible.
Help avoid employee burnout
The downside of understaffing isn't just poor customer service. You also risk employee burnout. Keep employees happy by scheduling the optimal teams for every shift based on labor forecasts.
See Lineup.ai in Action
How to use Lineup.ai restaurant labor forecasting
Step 1
Open the Lineup.ai dashboard to see accurate, real-time labor forecasts.
BUILT FOR SCALE
Labor forecasting software designed for your business
Restaurants with up to 500 locations
Quick-service restaurants
"Lineup.ai significantly dropped payroll for our 17 restaurants by about 300 basis points. Annualized, we should see a 1.1-1.3 million dollar savings."
— Michael Schatten
Director of Operations of Carrot Express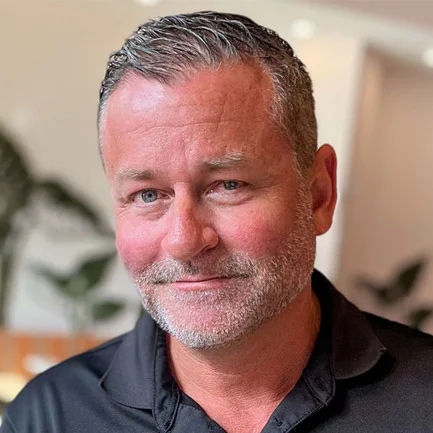 FAQs
What is labor forecasting software for restaurants?
Labor forecasting software helps restaurant owners and managers predict how much staffing they'll need for every shift. Automated forecasting software often relies on machine learning functionality and its own algorithm to generate detailed, accurate labor predictions that improve over time. By surfacing predictions and clear labor budgets, managers can schedule the exact staff needed to meet demand and optimal costs.
How do you forecast the demand for labor in restaurants?
With Lineup.ai, restaurant managers and owners can forecast demand by integrating your existing POS systems and then viewing the forecasting dashboard. Lineup.ai factors in your historical sales data plus external considerations like nearby events and weather for greater accuracy. The software creates labor forecasts for you, but you can always modify them by adding any other factors like scheduled maintenance or promotions you're running.
What are four common ways of forecasting the labor supply?
Four common ways of forecasting labor for the restaurant industry include: Market Research Labor Costs Forecasting, Historical Analysis, Delphi Labor Forecasting Method, and Software-based Labor Forecasting Method (such as using Lineup.ai). You can read more about these methods and labor optimization in our Guide to Forecasting Restaurant Labor Costs.
BOOK A DEMO
Plan for your restaurant's future and its labor needs
Labor forecasting can help. Get a free demo of Lineup.ai and see how automated labor forecasting can help your restaurant grow.