FAQs
Find answers to questions we're often asked. Don't see it here? Drop us a line!
Pricing
What does Lineup.ai cost?
Our standard plan is $149 per location, per month. You can find all plans and what they include on our pricing page.
Does Lineup.ai offer a risk-free trial period?
Yes! We'll prove to you how accurate our sales forecasts are or give you a refund for the full trial period.
How much do Lineup.ai's scheduling features cost?
Lineup.ai's scheduling features are included in our standard plan which is $149/mo per location.
Is there an implementation fee to get started with Lineup.ai?
No. We'll get you up and running at no additional cost.
Features
Does Lineup.ai require any training of managers and restaurant staff?
No. Lineup.ai is designed to be intuitive and user-friendly. We do however offer free training if needed.
How does Lineup.ai generate forecasts?
Lineup.ai utilizes historical sales and demand intelligence data with machine learning to aggregate accurate sales and labor forecasts. Each restaurant location has unique traits so every location has its own prediction model.
Where does Lineup.ai get its hyperlocal data?
Lineup.ai aggregates demand intelligence data from a wide variety of data sources, including but not limited to weather, events, traffic, and holidays.
Integrations
Do I need to use Lineup.ai's schedule platform to access sales forecasts?
No. You do not need to use the built-in scheduling features to access and benefit from our sales forecasts.
Can Lineup.ai integrate with my existing POS or data warehouse?
Lineup.ai currently integrates with Toast, Brink POS, Square, Clover, Snowflake, Omnivore, and others. Our platform is built on technology that is designed to make integration quick and easy. Wherever your sales data lives we'll work with you to access it.
Contact Us
Didn't find what you were looking for? Get in touch!
Our friendly support team is here to partner with you on getting started with our software.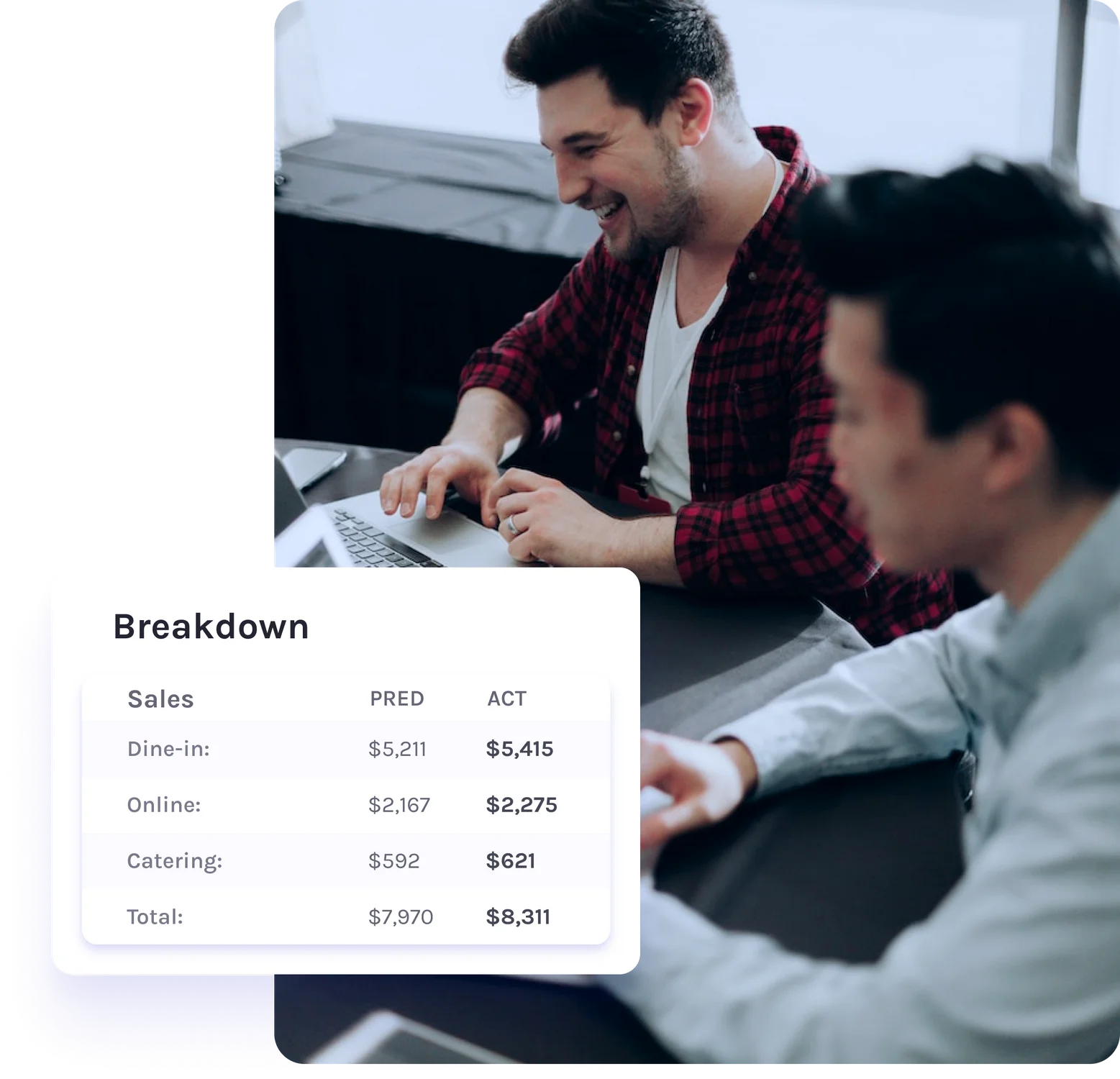 Talk with Sales
Learn more about how AI-powered sales and labor forecasting can give you time back while boosting your bottom line.