Overview
High-end, fast casual dining with a focus on healthy, fresh ingredients

Rapidly expanding to 24 locations by January 1, 2023
Goals:
Need finances in place and better cost management to support rapid expansion

Goals of going public in the future
Results from using Lineup.ai
Implemented highly accurate forecasting and scheduling for 17 locations
Tracking to save 1.1-1.3 million dollars in labor costs within the first year of using Lineup.ai
Saved managers' time each week with the ability to copy and paste schedules
Looking For A Fresh Take On Forecasting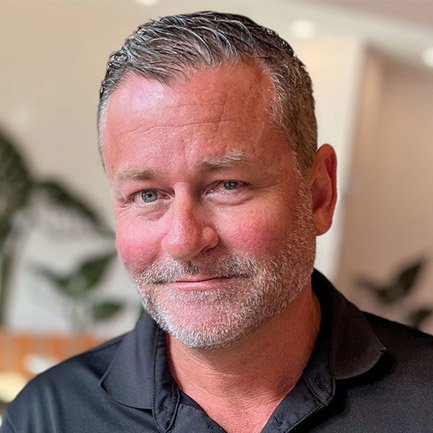 Anyone who has been in the restaurant industry for some time will tell you that labor and food costs are the driving factors behind financial success. 
Michael Schatten is one such person. His résumé includes years as the Senior General Manager at the Cheesecake Factory and Director of Operations at Anthony's Coal Fired Pizza. Now, he's the Director of Operations at Carrot Express, where he's charged with optimizing costs and helping the health-focused, fast casual business grow the way it wants to. 
Michael's industry experience gave him high standards when it came to forecasting sales and labor in order to better control costs: "At Cheesecake Factory, we were experts in forecasting." 
He explained that many restaurants (often ones that don't have 50,000 employees) use pen and paper instead of software, or a less sophisticated scheduler just on its own. 
That's where Carrot Express was: They had an online scheduling tool, but it lacked any forecasting capabilities. It was basically a "fancy online sheet for scheduling," he explained. He was looking for software to help control labor costs. He found it on LinkedIn. 
Where It All Started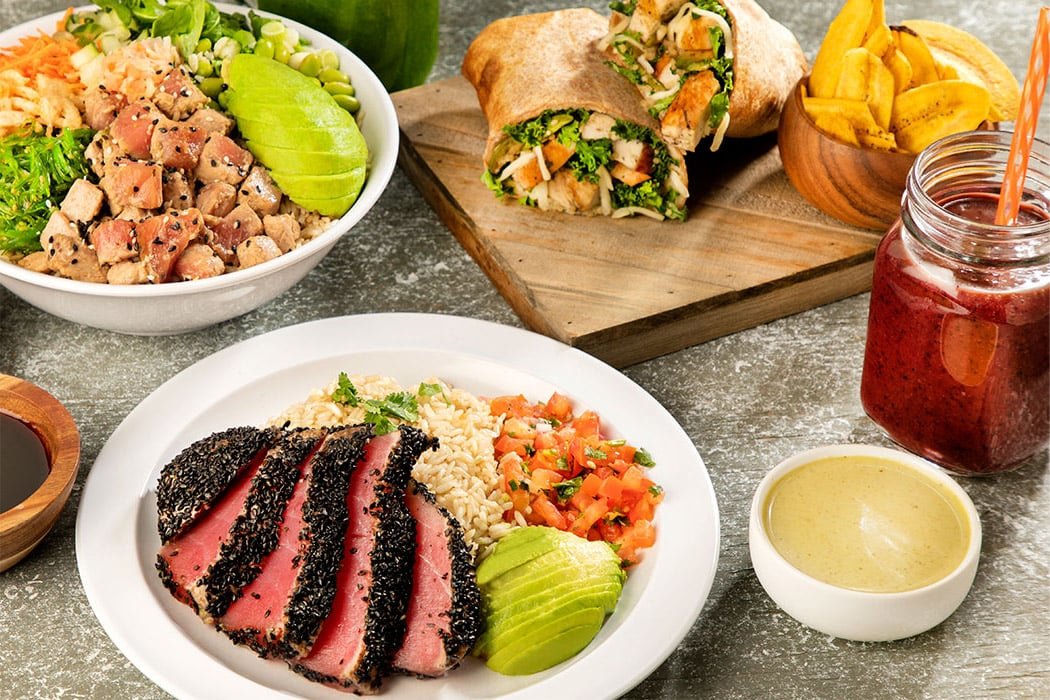 In the sea of 30-40 LinkedIn messages Michael gets per day, one, in particular, stood out and made him want to learn more. It was about the forecasting and scheduling software, Lineup.ai. He started doing video calls with the Lineup.ai team to see how it worked.
"Right away, I was very impressed with the forecasting capabilities and what Lineup.ai could do for restaurants. The forecasting was outstanding, just incredible."
From there, Michael tested Lineup.ai at one location for two months before expanding to the rest of Carrot Express. There were some growing pains initially that led to frustration. But he also saw some really good results and decided to roll it out. The support of the Lineup.ai team had a huge impact on his decision.
"The team is professional, respectful, and nice. I have to give credit to Bobby and Mush, they're very quick to resolve things. That made me feel confident about using Lineup.ai. The responsiveness — I was very, very happy to see that." Michael explained.
Feeling The Impact Of Accurate Forecasting
Michael explained that after implementing Lineup.ai for forecasting and scheduling, he started to see the value immediately.
"Lineup.ai significantly dropped payroll for our 17 restaurants by about 300 basis points. Annualized, we should see a 1.1-1.3 million dollar savings."
Saving between $1.1 million and $1.3 in payroll for a restaurant brand of this size is no small feat. Forecasting accuracy significantly contributed to Carrot Express's ability to manage labor costs.
From the first call, Michael could tell that Lineup.ai's forecasting accuracy was compelling. Even though Carrot Express didn't have years of historical data to pull in, he could still see the benefits of machine-learning forecasting that considers both internal and external factors.
"No forecasting gives you 100% accuracy but I will say that Lineup.ai is very accurate," Michael continued.


The Power Of Ease And Real-Time Adjustments
Michael pointed to two main features of Lineup.ai as the most valuable so far:
The ability for him to set targeted labor percentages on a daily and weekly basis

Allowing managers to duplicate schedules every week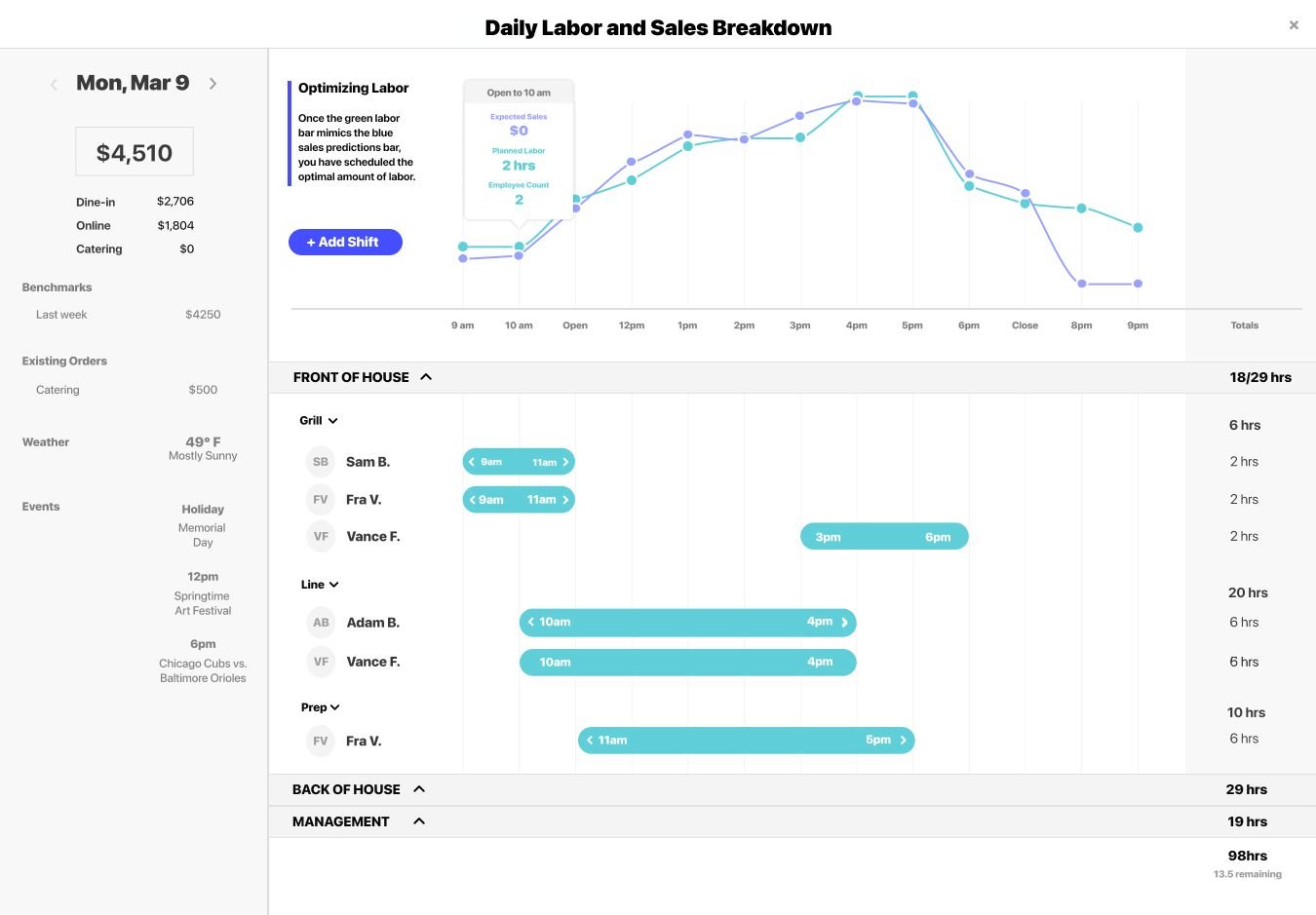 "From my experience in the industry, the only word you know is labor, labor, labor. One thing I really enjoy doing is setting a targeted labor percentage. Once or twice a week, I go into Lineup.ai and tweak it. I'm always trying to find the perfect balance of hitting labor goals and ensuring we have great quality shifts. Sometimes I'll raise it to counter slow sales"
"From there, I can just hand off to our general managers to create the schedules with those percentages already set."
Lineup.ai's ease of use was compelling to Michael. Not only can he easily control labor percentages, but managers can also easily create schedules and know they're properly staffed.
"It's quick and efficient to use. Managers can start a schedule from scratch or copy one from the previous week. Most people copy and paste the schedule, make a few tweaks, and in five minutes, they're done."

"From there, I can just hand off to our general managers to create the schedules with those percentages already set."
Lineup.ai's ease of use was compelling to Michael. Not only can he easily control labor percentages, but managers can also easily create schedules and know they're properly staffed.
Reflecting On The Results
Since starting to use Lineup.ai, Michael has saved his business time and money and delivered on his goals around optimizing labor costs. He's always working to optimize outcomes, but he's so happy with the results that he's been telling industry colleagues to check out Lineup.ai.
"Two COOs came to me recently venting about labor and payroll. I told them to look into Lineup.ai because of the ease of execution and savings," Michael explained. "It's simple, quick, efficient. You couldn't ask for anything more. I would definitely recommend Lineup.ai."
---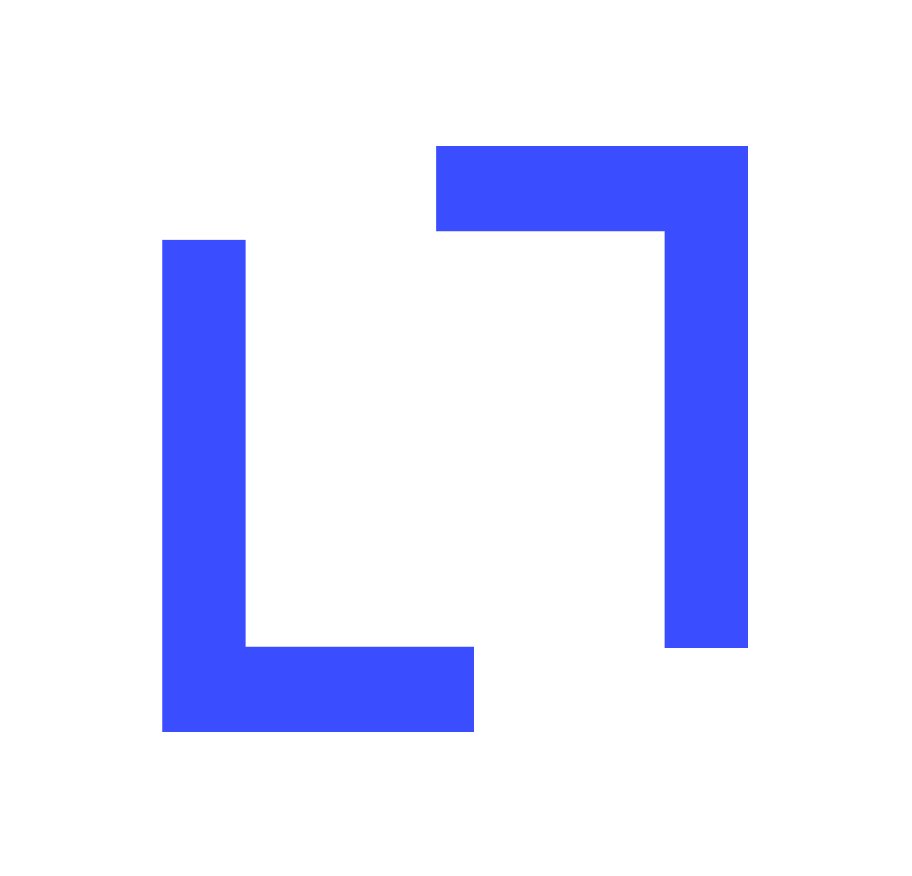 The team at Lineup.ai is composed of seasoned professionals who hold deep insights into the unique challenges and pain points of the restaurant industry, and are equally skilled in artificial intelligence, machine learning, and data analytics. This fusion of expertise enables Lineup.ai to create cutting-edge AI solutions specifically tailored for the restaurant sector. The technical and analytical prowess of the team, combined with a deep understanding of the unique challenges faced by restaurants, forms the cornerstone of the company's innovation. The team at Lineup.ai also excels in communicating the benefits and applications of AI and machine learning to businesses, ensuring clients fully leverage the capabilities of these solutions.
More about the author