If you want to run a profitable (or more profitable) restaurant, you have two options: minimize costs and overhead or increase restaurant sales. Considering the challenges of rising inflation, growing competition, supply chain uncertainty, and recovery in the post-pandemic era, you might even be pursuing both avenues right now. For example, in April, Black Box Intelligence reported that restaurants experienced a third consecutive month of declining year-over-year same-store sales and reduced foot traffic.
These days, restaurant owners need to stay one step ahead of changes, adapting and innovating in order to keep a steady stream of customers coming through their doors. Finding ways to increase restaurant sales is a big part of that. It requires creativity, strategic planning, and a deep understanding of your customer base. But it is possible. 
This guide will show you a comprehensive list of strategies designed to draw more patrons to your restaurant and streamline and enhance the dining experience. With these steps, you can encourage first-time visitors to become loyal, returning customers.
12 foundational strategies for increasing restaurant sales
To boost restaurant sales, you need to start with a foundational analysis. This first set of strategies is designed to help you analyze everything from your menu to existing sales in order to understand and improve operations to drive more revenue in your restaurant. Next, we'll talk about strategies to attract new business and reach potential customers through restaurant marketing strategies. The last set of strategies is designed to help you increase restaurant sales from existing customers.
1. Analyze your POS system data
Beyond keeping your restaurant running on a daily basis, your POS system is a data gold mine. It provides insights into customer behaviors, your most popular dishes, peak dining hours, staff performance, and more. These data points can help you spot trends, identify areas that need improvement, and recognize your strengths.
Here are a few examples of the insights you can glean from your POS and how to act on them: 
If you notice certain dishes are consistently top performers, you might consider highlighting them more prominently in your marketing and social media efforts to draw more people in

Identify slower days

or shifts that would benefit from a promotion, such as a half-price wine night or happy hour, to bring in more customers

On days that you have more takeout revenue, you can send email reminders or run social ads reminding customers to order now

Look at average table turnover

and compare it to restaurant industry averages to see if you can find ways to speed up turnover and decrease wait times

See how well previous promotions worked, which ones weren't worth the discount, and what you could try in the future
The goal of looking at your own POS data is to establish benchmarks, see where the opportunities are, and then track your sales efforts moving forward.
Sign up to get free weekly notifications about nearby events that might impact your restaurant's customer demand and sales from Lineup.ai.
On the other hand, tools like Lineup.ai integrate with your POS system and offer advanced restaurant analytics capabilities to access real-time reporting on sales and labor. Lineup.ai allows you to gather valuable insights, identify trends, capitalize on opportunities, and address inefficiencies promptly.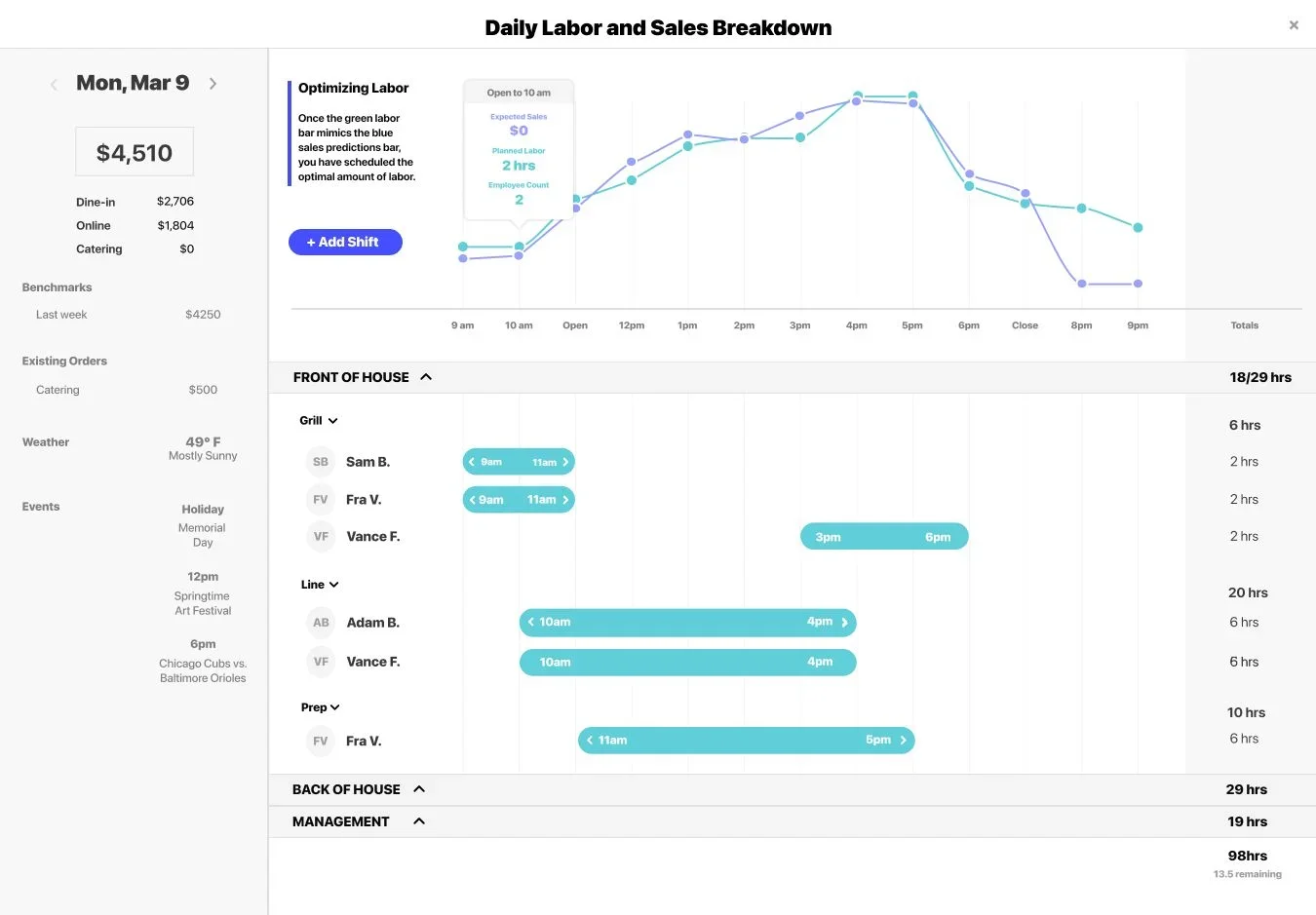 2. Take a closer look at your menu
Your menu is everything. Don't overlook it. Menus are powerful tools for capturing your restaurant's uniqueness and building loyalty while maximizing profitability. Refining your restaurant's menu is so critical to sales that there's a term for it: menu engineering. You can use this framework for analyzing and optimizing your offerings to drive the business forward. 
Regular menu audits ensure that your dishes align with current food trends, customer preferences, and sales goals. Look for balance in your offerings that would suit the range of customers you're attracting. Aim for a mix of solid dishes along with more unique, adventurous menu items that show off your skill. You should also pay special attention to dietary needs and preferences by including gluten-free, vegetarian, or vegan options when possible. 
In light of tight economic conditions, some restaurants are paring their menus down to a minimum variable menu (MVM). This approach helps reduce food waste and inventory needed in order to create your strongest, most dependable dishes. It also helps you focus on proven winners instead of trying to do too much. 
If you find yourself not serving a particular dish or losing money on it, it might be time to pull it. An analysis of your menu and POS data can point you in the right direction.
3. Update your restaurant website
A restaurant's website is often the first point of contact for potential customers. A well-designed, easy-to-navigate website can be the first step in a memorable customer experience. It should reflect your restaurant's branding and aesthetic, provide essential information (hours of operation, location, contact information, phone number, and menu), and, ideally, offer online reservations or ordering capabilities. Keeping your website up-to-date and user-friendly is critical in converting online visitors into actual diners.
4. Be active on social media
With so many choices about where to dine, customers rely on social media networks to spark ideas or preview menu items. A Deloitte survey found that 21% of U.S. consumers have chosen a restaurant or fast food based on social media posts or photos. Additionally, 48% follow a social media account from a restaurant or food brand. 
Social media platforms such as Instagram, Facebook, and Twitter offer excellent opportunities to show off your restaurant, talk about new menu items or changes, and connect with customers. Regularly posting engaging content keeps your brand top-of-mind and can give customers a behind-the-scenes look at what you do. 
Engage with your followers by responding to comments and sharing user-generated content when possible. Social media can help you cultivate a community around your restaurant, driving both new and repeat business.

5. Increase your online presence
It's important to have a presence wherever potential customers might be looking for you, beyond your website. In addition to social media, you'll also want to look into online restaurant review sites, local business directories, creating your Google My Business listing, and any other local resources. Start by ensuring your business information is accurate and consistent across all these platforms.
Here are a few more ways to optimize your online presence:
Personalize your marketing
If someone has signed up for an email list or ordered from you in the past, you can target them through relevant emails and personalized messages. However, instead of sending mass emails to customers, set up automated, personalized emails for those who haven't visited in a while. Sometimes your online ordering software can help with this by allowing you to offer a short-term discount code when someone hasn't ordered in a certain number of days.
Consider paid advertising
While organic growth is crucial, paid advertisements can provide a significant boost, especially when you're looking to attract new customers. Local ads on platforms such as Google or Facebook can target potential customers in your area. These platforms offer a range of targeting options to ensure your ads are shown to people most likely to visit your restaurant.
Try incentivizing customer social media posts
If you're having a hard time getting people to post about your business, they might just need some encouragement. Inspire your patrons to become brand advocates by incentivizing social media posts through a contest or a promo.
The value of these user-generated posts is two-fold. First, they can boost your online visibility to their own network, providing authentic testimonials for your restaurant. Second, they can give you more content to repost in order to keep up with a regular publishing schedule.
6. Get creative with events and partnerships
Maybe your restaurant just needs something new and exciting to promote to boost sales. Consider seeking out like-minded businesses for unique events or private dining opportunities. 
Here are some ideas to get you started: 
Team up with a local farm or grower for a unique, one-night-only tasting menu, where you can sell tickets in advance

Host a themed night or pop-up with local breweries, cideries, or vineyards that you can co-promote to expand your audience

Market your private dining opportunities more, such as for holiday parties and graduation. This could bring in new customers or get current customers to think of your restaurant in a new way. 

If it makes sense for your business, get involved with local initiatives such as restaurant week
As mentioned above, focus on slow nights instead of your busiest hours and keep your target audience in mind. If you do that, events like these bring in additional revenue and help position your restaurant as a vibrant part of the community.
7. Add more ordering options to increase your revenue streams
In the great pivot of 2020, many restaurants were forced into curbside pickup and delivery. Now, customers almost expect online ordering and takeout options. 
That's why broadening your ordering options can help you reach customers outside of your traditional dine-in, in-person service. 
If you haven't already, consider implementing online ordering through your website. If it's appropriate for your restaurant, partnering with third-party food delivery services can also expand your reach. If delivery isn't your thing, consider catering for corporate events, weddings, or parties to make the time and effort worthwhile.
8. Improve your online reviews
Depending on your usual demographic, between 45% and 67% of your potential customers look at online reviews before deciding to try your restaurant. Check your online reviews and make a plan to improve both the quantity and quality. Ask existing customers to leave reviews, offer incentives like free apps or discounts for leaving a review, and reply to reviews regularly — both positive and negative.
9. Implement effective upselling strategies
Upselling can significantly increase your per-table revenue but requires a two-fold approach. You first need the menu items to upsell and the staff training to make it a natural decision for your customers. Coach your staff in subtle upselling techniques, such as suggesting premium sides, recommending wine pairings, or always bringing out dessert menus. 
Remember, effective upselling enhances the dining experience; it's about making recommendations that genuinely add value for the customer.
10. Establish a loyalty program
Customer loyalty programs can encourage repeat business and cultivate long-term relationships with fans. Whether it's a free meal for every ten visits, a birthday discount, or points-based rewards, find a program that fits your restaurant's style and go for it. A simple, positive sentiment can help build a stronger connection with your customers.
11. Create bundled offerings
Bundled offerings or meal deals are a great way to increase the average order size. These deals often present perceived value to the customer, as they get to experience more for a relatively lower cost. 
For instance, you could offer an appetizer, main course, and dessert at a lower price than if ordered separately. These deals can attract customers seeking value and encourage them to try different dishes they might not otherwise order.
Fast casual establishments are pros at meal creation, offering drinks, dessert, or a side with every order.
12. Effectively manage table turnover
The faster you can serve customers and clear tables, the more customers you can serve, which directly impacts your revenue. However, you never want customers to feel rushed, which is why managing turnover requires a balanced approach. 
To improve table turnover time, train your staff to take and enter orders quickly, serve dishes promptly as they're ready, and clear tables efficiently. Wherever slowdowns happen, you might consider adding staff, such as wait assistants, who can clear tables and prepare them for the next guests while servers take orders and greet customers.
Additionally, implementing digital payment methods can speed up the check-out process and free up tables faster.
Start stepping up sales
Running a restaurant is a complex business that involves many people and processes running smoothly together. To increase sales, you first need to analyze how your restaurant operates. Then, focus on strategies to reach new customers and find ways to build loyalty with existing ones. 
By understanding your customers, improving your social media presence, refining your menu, and focusing on customer satisfaction, you can increase your restaurant sales substantially. When implemented consistently and effectively, these strategies can make a significant impact on your bottom line.
This is just the beginning. The key is to remain adaptable and continuously look for ways to innovate and improve.
Further read:
---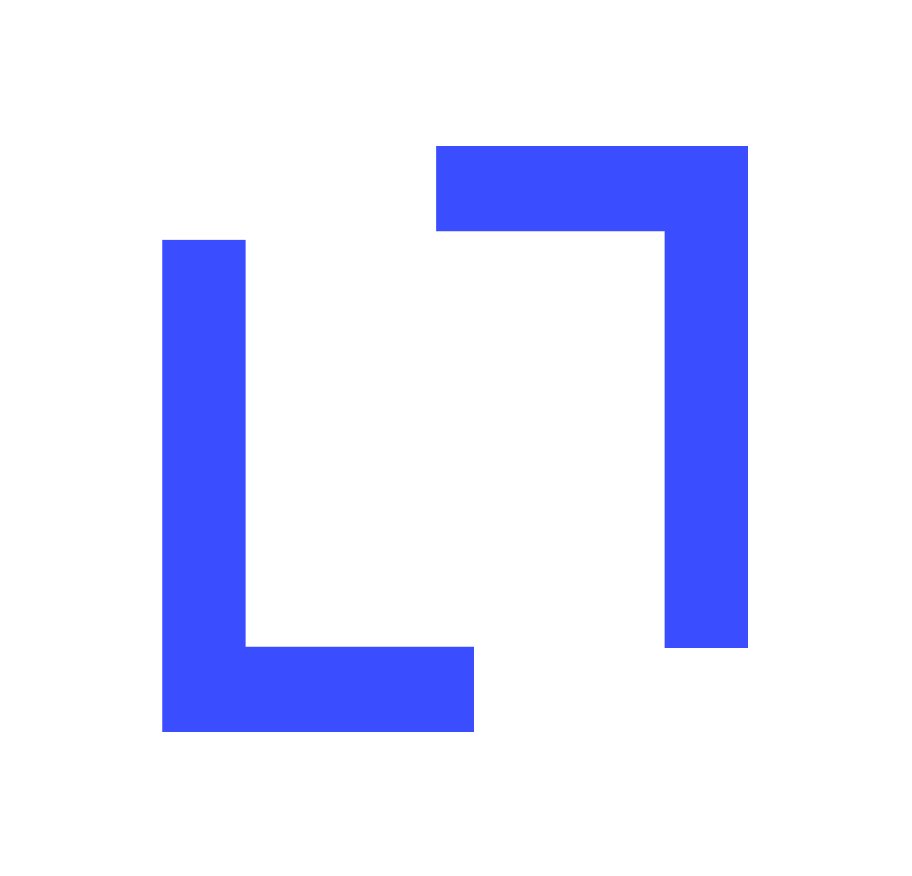 The team at Lineup.ai is composed of seasoned professionals who hold deep insights into the unique challenges and pain points of the restaurant industry, and are equally skilled in artificial intelligence, machine learning, and data analytics. This fusion of expertise enables Lineup.ai to create cutting-edge AI solutions specifically tailored for the restaurant sector. The technical and analytical prowess of the team, combined with a deep understanding of the unique challenges faced by restaurants, forms the cornerstone of the company's innovation. The team at Lineup.ai also excels in communicating the benefits and applications of AI and machine learning to businesses, ensuring clients fully leverage the capabilities of these solutions.
More about the author