According to National Restaurant Association, 75% of consumers have plans to utilize restaurants throughout the holiday season.
The holiday season is a pivotal time for the restaurant industry, offering a golden opportunity for restaurans to boost their sales and create memorable dining experiences for their patrons. With the right strategies in place, restaurant owners can leverage the Christmas spirit to increase restaurant holiday sales, ensuring a successful holiday season.
In this comprehensive guide, we'll explore not just the strategies but the secrets that successful restaurant owners employ to not only survive but increase sales during the holidays. From crafting a captivating holiday menu to creating an inviting ambiance, from leveraging innovative holiday marketing strategies and campaigns to streamlining online services, and from hosting special events to fostering customer loyalty – this guide provides a holiday planning roadmap for restaurant owners to excel in the most wonderful time of the year.
1. Designing a Festive Holiday Menu
According to OpenTable's 2015 survey, restaurants witnessed nearly twice the volume of meals served on Christmas Eve compared to an average day, and this pattern has persisted till this day. During the holiday season, meals become an important revenue driver for restaurants, as people tend to get together to eat, drink, and celebrate. However, in the competitive landscape of the season, careful consideration must be given to the seasonal menu, aiming not just to maximize restaurant profits but also to maintain a steady flow of customers, despite the multitude of options presented by other establishments offering their own festive menus.
Crafting a special menu is key to captivating customers to dine-in during the festive season. By incorporating locally sourced seasonal ingredients, such as crisp apples and fragrant cinnamon for a delectable apple-cinnamon roasted chicken, restaurants can create menu items that embody the essence of the holidays.
Moreover, introducing creative twists on traditional holiday favorites, like a decadent eggnog-infused tiramisu, can entice customers with a blend of familiarity and innovation.
It's important to be attentive to your loyal customers during the holiday season. Ensure that the menu retains popular, regular dishes that they've come to enjoy throughout the year.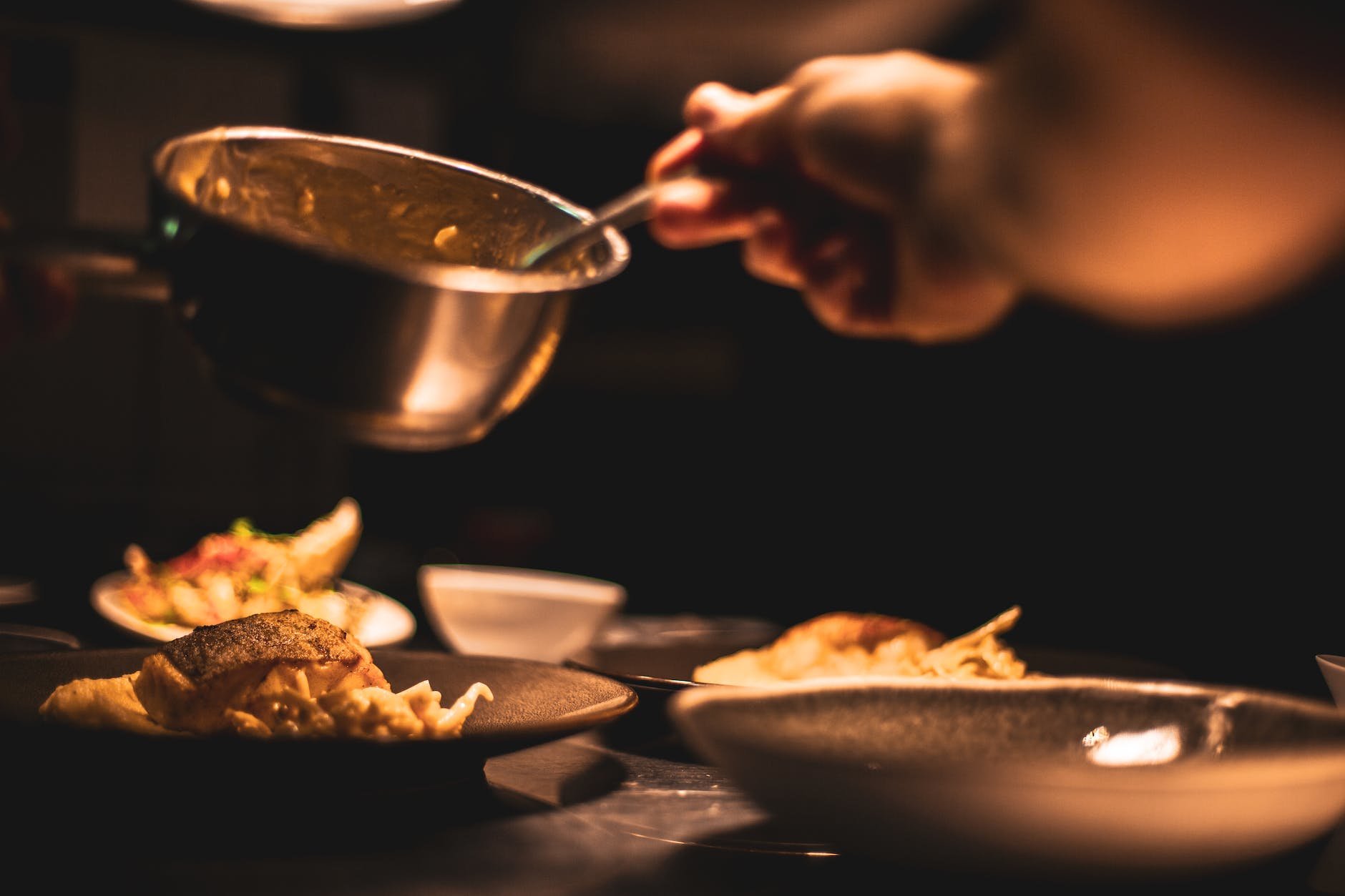 2. Creating a Festive Ambiance
Transforming the restaurant into a welcoming and festive space is essential for attracting new customers and increase restaurant sales during the holidays. According to experts, Christmas decorations evoke strong feelings of the childhood and excitement.
From the soft glow of string lights to the aromatic scent of freshly baked gingerbread, every detail contributes to a magical Holiday spirit dining experience. Adorning tables with elegant holiday-themed centerpieces and playing classic seasonal tunes in the background can evoke a sense of nostalgia and warmth, enticing customers to savor each moment spent in the cozy ambiance.
You can opt for a decorating style that best aligns with your restaurant's ambiance and theme, such as classic elegance, rustic charm, modern chic, or festive fusion.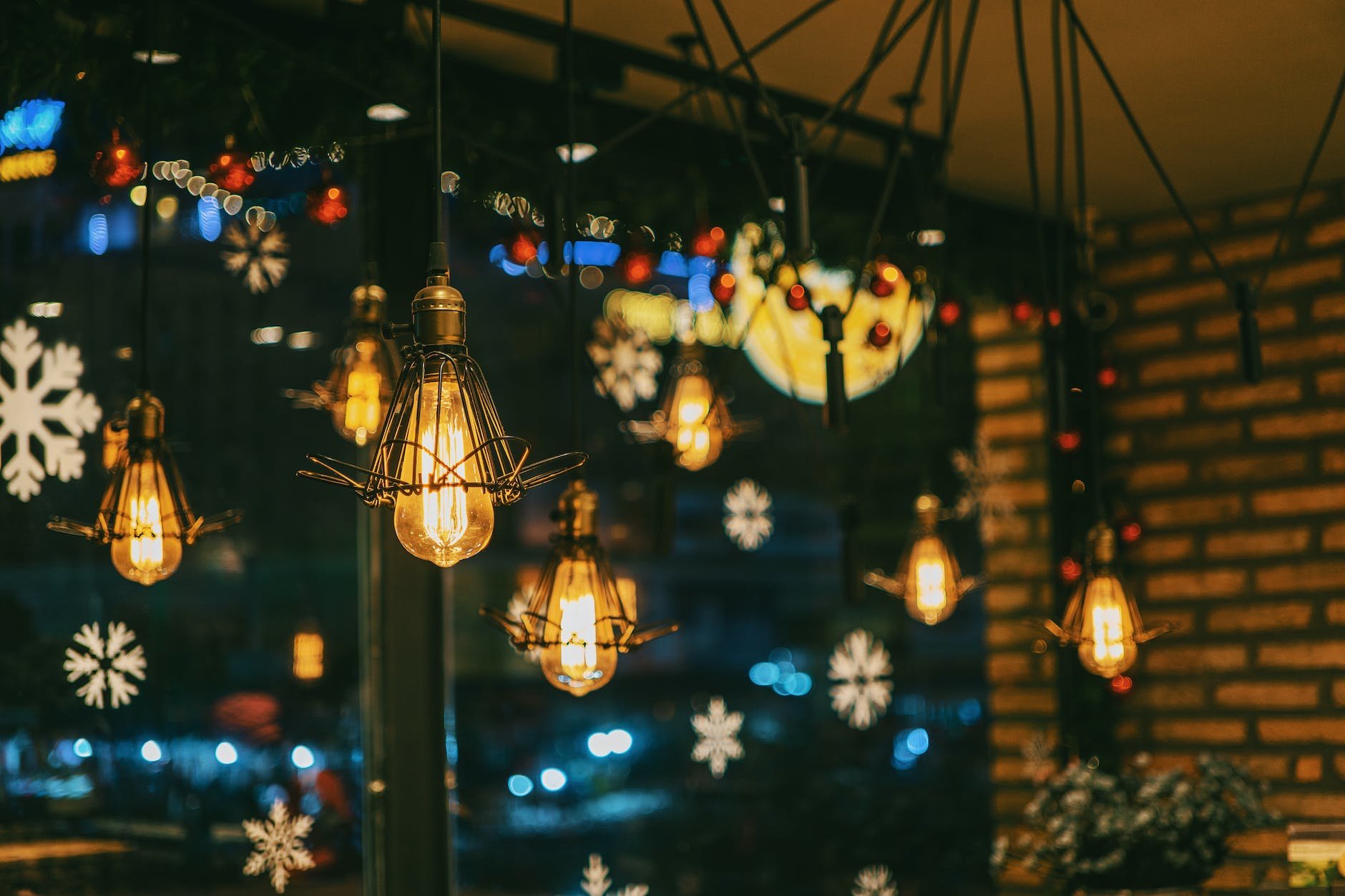 3. Leveraging Marketing Strategies for Holiday Promotions
Implementing marketing campaigns such as tailored restaurant promotions and discounts is crucial for driving foot traffic and sales during the holiday season. According to a research, 83% consumers want to give gift cards to their loved ones or colleagues. By offering restaurant gift cards, vouchers and enticing deals, such as "Holiday Feast for Four" packages at discounted rates, restaurants can cater to families and groups looking to celebrate together.
Additionally, utilizing social media platforms to showcase visually appealing images of holiday specials and engaging with customers through interactive holiday-themed contests can generate excitement and anticipation, ultimately leading to increased reservations and footfall. If you have a mailing list, send these images to your loyal customers. Leverage these marketing ideas to set you up for a complete success.
4. Implementing Online Ordering and Delivery Services
With the increased demand for convenience during the holiday season, optimizing online ordering and delivery services is vital.
77% of diners visit a restaurant's website before they dine in, order takeout, or opt for delivery, while 45% of customers specifically search for food photos when they visit a restaurant's website. Streamlining the online menu with detailed descriptions and vibrant images of holiday dishes can entice customers to place orders for both intimate gatherings and festive parties.
Providing seamless and efficient delivery options, complete with personalized holiday packaging and timely delivery, can establish the restaurant as a go-to option for hassle-free and delicious holiday dining.
5. Hosting Special Events and Collaborations
Organizing themed events and collaborating with local businesses can amplify the restaurant's presence within the community. Hosting a "Holiday Jazz Night" with live music performances or partnering with nearby boutique stores to offer exclusive dining discounts can create a dynamic and engaging atmosphere that attracts a diverse customer base. These collaborative efforts not only foster a sense of community but also position the restaurant as an integral part of the local holiday festivities.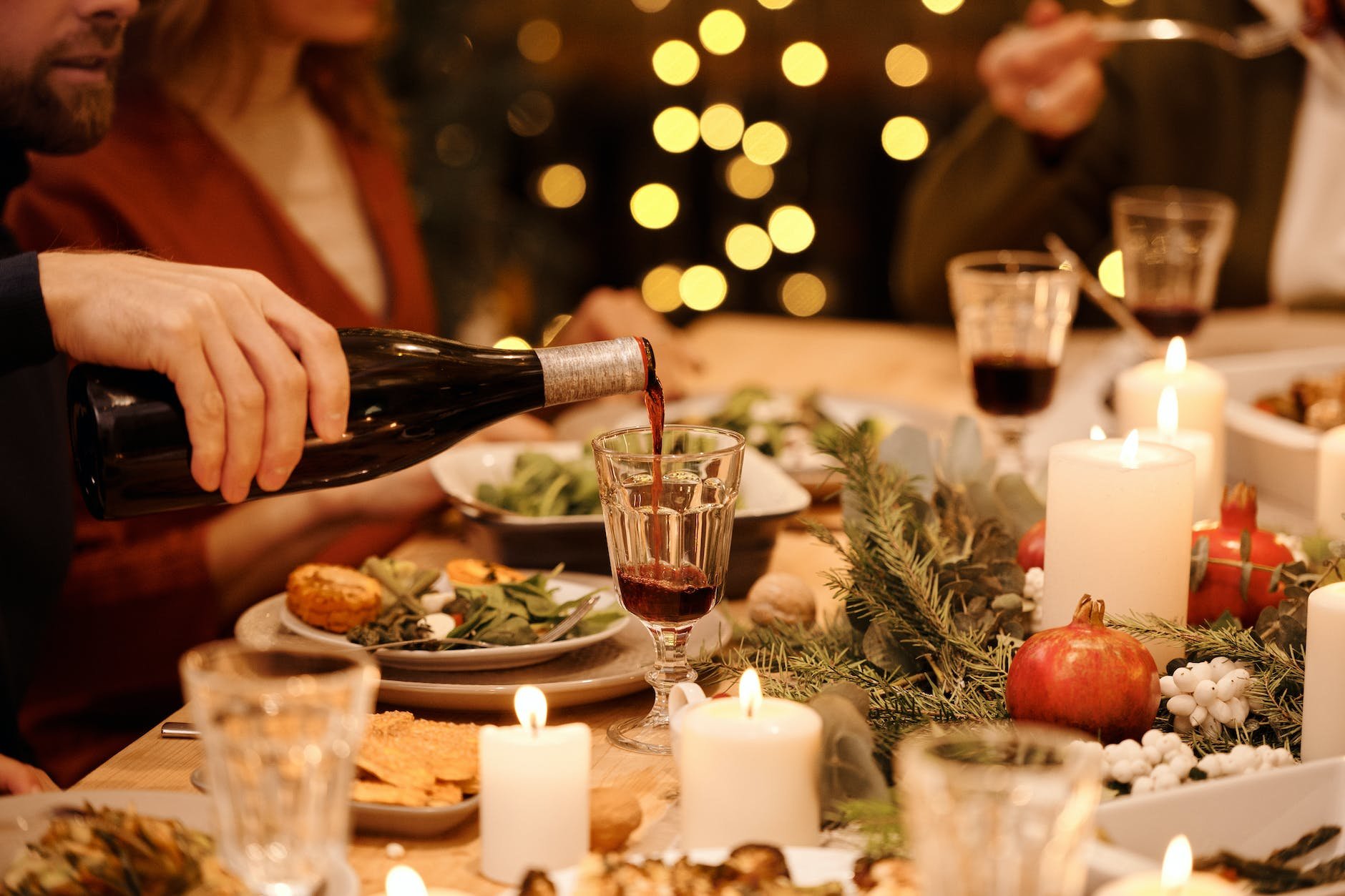 6. Fostering Customer Loyalty and Exceptional Service
Implementing customer loyalty programs and delivering exceptional service are fundamental for building a loyal customer base. By offering limited-time coupons, personalized rewards such as complimentary holiday appetizers or priority reservations for loyal patrons, restaurants can cultivate a sense of appreciation and strengthen customer experience. Ensuring smooth restaurant operations and that the staff provides attentive and friendly service, even during the busiest holiday season, can create a welcoming environment that encourages customers to return, making their dining experience a cherished part of their holiday celebrations.
7. Utilize Technology
Implementing innovative and trusted restaurant management solutions such as Lineup.ai can significantly contribute to a restaurant's ability to handle increased holiday demand, optimize operations, and ultimately increase sales and revenue during this critical period.
With Lineup.ai's seamless integration capabilities, restaurants can streamline their overall operations, including labor sales forecasting, labor scheduling, and inventory management. By optimizing these essential aspects of the business, restaurants can operate more efficiently and effectively, leading to improved sales, reduced costs, and increased profitability during the holiday season and beyond.
Accurate Demand Forecasting
Optimized Labor Management
With Lineup.ai, restaurants can optimize their labor management by scheduling the right number of staff members for specific shifts during the busy holiday season. This ensures that customer service remains top-notch, leading to enhanced customer satisfaction and potentially increased restaurant sales during holiday season through positive word-of-mouth and repeat business.
Enhanced Customer Experience
By effectively managing the restaurant workforce and ensuring that staff members are well-prepared and available during peak hours, Lineup.ai helps restaurants deliver an exceptional customer experience. Satisfied customers are more likely to return, potentially leading to increased sales and improved customer loyalty, especially during the holiday rush.
Real-time Adjustments
Lineup.ai's real-time adjustment feature allows restaurants to quickly adapt to changes such as sudden increases or decreases in customer traffic, last-minute reservations, or unexpected events. By promptly adjusting their operations based on dynamic forecasts, restaurants can maximize sales opportunities and minimize potential revenue losses during the busy holiday season.
Final Thoughts
Incorporating these effective strategies can significantly enhance a restaurant's holiday sales and create unforgettable dining experiences for customers. By prioritizing a well-crafted holiday menu, an inviting ambiance, targeted promotions, convenient services, using technology, and top-notch customer service, restaurant owners can elevate their business during the festive season, ensuring a successful and prosperous holiday period.
Further read:
---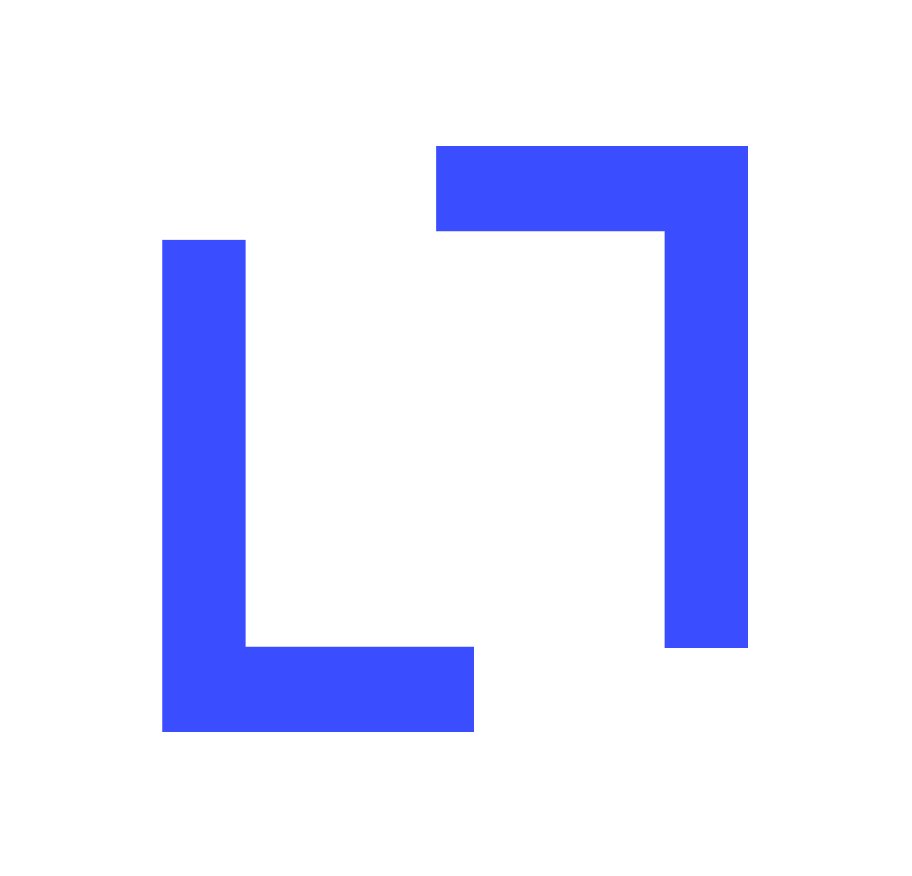 The team at Lineup.ai is composed of seasoned professionals who hold deep insights into the unique challenges and pain points of the restaurant industry, and are equally skilled in artificial intelligence, machine learning, and data analytics. This fusion of expertise enables Lineup.ai to create cutting-edge AI solutions specifically tailored for the restaurant sector. The technical and analytical prowess of the team, combined with a deep understanding of the unique challenges faced by restaurants, forms the cornerstone of the company's innovation. The team at Lineup.ai also excels in communicating the benefits and applications of AI and machine learning to businesses, ensuring clients fully leverage the capabilities of these solutions.
More about the author