We've all had at least one restaurant horror story where we went out to eat and had a terrible experience for one reason or another. Either the waitstaff was a little rude, the food quality just wasn't what we expected, or the atmosphere was a bit too far from inviting. 
Chances are, that restaurant you had a bad experience at doesn't get many patrons, and those who visit probably don't come back. Bad customer experiences aren't always your restaurant's default, but they can cause you to lose customers. Creating positive experiences for your guests prevents this from happening and starts to build a positive reputation. 
When you put customers first, they repay that dedication with repeat business, positive reviews, and long-term loyalty. Patrons won't be able to stop talking about how friendly the staff was, the plating and taste of the dishes, and the welcoming atmosphere. 
The good news is, creating a positive restaurant experience for your guests can actually be a pretty straightforward process. With these eight strategies, you'll be able to win over even the pickiest of eaters and turn every guest into a lifelong fan.
How do you improve the customer experience at your restaurant?
1. Focus on friendly and quick service
A great customer experience at your restaurant demands a cohesive front of house. That involves having a staff filled with personable individuals in every role, from the host stand and support staff to servers and food runners. 
Your service manager and training team should focus on developing skills like warm greetings with a smile, addressing guests by their name when possible, active listening, and suggestive selling.
You can ensure quick service by also training your back-of-house staff adequately. For example, your kitchen manager or chef should teach line and prep cooks correct recipes and mise en place so they can work tickets as they come in with no delay. 
Of course, the interplay between the front and back of house is most effective when everyone is on the same page. That means staffing every position with enough team members to provide an excellent experience. 
If you notice that scheduling the right number of staff members for shifts is challenging, you could likely benefit from implementing scheduling software. 
You can then use these forecasts to schedule just the right number of staff members for each shift, lowering labor costs in the process.
2. Cater to different tastes and dietary restrictions
Another excellent way to improve the customer experience at your restaurant is to evaluate your menu items and make changes. Offering a fresh spin on your menu with new flavors can help everyone find a dish they'll love. 
Additionally, your menu needs to be clear and easy to read. Fancy wordplay and complex descriptions of ingredients will confuse your guests instead of painting a culinary picture. Also, you want to clearly label items that contain allergens or cater to specific dietary restrictions. 
You can even take your menu to the next step and create special menu sections or dedicated menus for special diets and allergens. For example, you could offer a vegetarian menu or a gluten-sensitive menu section. 
3. Improve your menu and dish presentation
It's not enough to have solid item descriptions. Your menu also needs to be inviting, with a clean design, easy-to-read font, and even pictures to help guests visualize menu items, highlighting appetizing or seasonal dishes. 
Be sure to upgrade your menu frequently, not only to ensure it stays in tip-top shape but also to refresh it with new menu items, updated prices, or promotional specials. Further, train your front-of-house staff to clean menus after every use to ensure guests have a sanitary menu every visit.  
The saying goes, "we eat with our eyes," and first impressions of meal quality come from dish presentation. Train your back-of-house team to plate every menu item with care and take the time to wipe the edges and bottoms of dishes before they hit the table. A picture-worthy dish sets the tone for the rest of the meal.
4. Offer a comfortable and welcoming atmosphere
A memorable customer journey relies on a comfortable and welcoming dining room atmosphere. That means decorations should be tasteful and match the restaurant's style or theme. Aim to create a unique experience, different from the other restaurants in the area. 
Another contributing factor to the overall vibe of your restaurant and an excellent restaurant customer experience is music. Your music playlist can enhance the atmosphere by matching the theme and being at a comfortable level so guests can talk without yelling across the table. 
A welcoming atmosphere for your guests also means checking the lights. A dark exterior will make potential customers think you are closing up shop. Likewise, ensure your dining room is well-lit so guests can see menus and dishes with ease.
5. Keep your location clean and well-maintained
You can't have a comfortable and welcoming atmosphere if your restaurant isn't clean or is falling apart. Be sure that everything functions properly, including sinks, restrooms, tables, and chairs.
Restaurant maintenance also means clutter-free and organized spaces that meet health and safety standards. 
Many restaurateurs focus on interior maintenance, but an excellent guest experience starts before the customer even steps through your door. That means maintaining your parking lot, exterior signs, and landscaping.
6. Implement a loyalty program
Loyal customers make up a bulk of any good restaurant's sales, and rewarding those repeat customers can play a big part in bringing them back to your restaurant time after time.
By incentivizing customers to return, you can increase their overall lifetime value to your restaurant and create more profit in the process. 
You can create a sense of exclusivity and build a passionate customer base by providing personalized offers. Modern restaurant industry POS systems provide customer loyalty automation, allowing you to use automation to send rewards through text or email. 
Plus, your rewards program can be a gold mine for marketing data, allowing you to create promotional strategies and send automated notifications to your customer base.
7. Encourage customer feedback (and take it seriously)
A scathing social media post or negative online reviews can damage your restaurant's reputation, but taking feedback to heart can turn negative reviews into positive experiences for your guests. 
You can proactively obtain customer feedback through customer surveys or table touches. Try to identify areas for improvement and work on solving issues to show that you value the opinions of your guests. 
You won't be able to prevent every negative experience, but responding promptly to feedback helps create customer loyalty and trust. Responding to feedback also boosts customer satisfaction, leading to repeat customers.
Leverage feedback to make changes, add new offers, update menus, or address potential staff or wait time issues.
8. Go the extra mile
Finally, try going the extra mile for your customers. Consider adding special deals and promotions or celebrating special events for customers, like birthdays, anniversaries, and graduations. 
You can also provide thoughtful amenities to add to your guests' comfort. Phone charging stations, coat hooks, menu magnifiers, kids coloring books, and after-dinner mints are all popular amenities you can implement in your restaurant. 
Restaurant owners and managers should follow up with customers following their meal to connect and get their thoughts on the food service and ambiance. If not at the end, check in during the meal to ensure everything meets customer expectations.
Make sure your team is communicating
A team that communicates well has a much easier time providing great customer service. If one member of your staff is busy, others can help out by running food out to their tables, helping them with larger orders, or speaking with back-of-house staff. The more your team is talking, the more they'll know when to jump in to lend a hand. 
Keeping an atmosphere of respect and dialogue ensures that your team feels comfortable voicing appropriate questions and concerns. It leads to happier employees, and happier employees provide better customer service.
How does technology help improve customer service?
As technology continues to shape our lives, the restaurant industry is experiencing an influx of new solutions aimed at improving operations. Technology can make or break customer experiences. We've all used a restaurant's app or website and found that it was difficult to navigate or had missing information. Conversely, well-designed and implemented technology can improve sales and customer service. For example, Lineup.ai's labor forecasting software can help you save tons of money in labor costs.
Enhance your restaurant customer experience with these tips
The restaurant business isn't for the faint of heart, and wanting to improve the customer experience at your restaurant can help bring in repeat customers and drive more sales.
One poor guest experience is enough for many to stop patronizing a restaurant and potentially damage its reputation. 
However, when you follow these tips, you can ensure you and your team are providing only the best experiences for guests. And when things don't go as planned, you can address concerns in a way that leaves customers satisfied.
---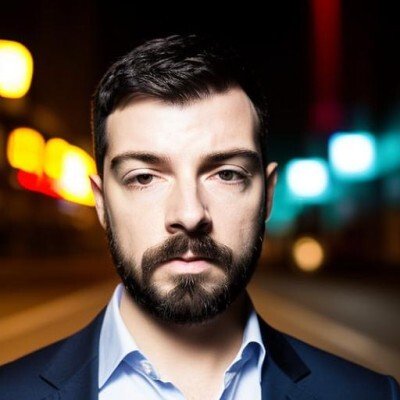 Boris Mustapic is a content marketer with a decade of experience in the digital marketing industry. He specializes in helping B2B SaaS companies drive growth through strategic, product-led content marketing.
More about the author