Running a successful restaurant is exciting. If things are going exceptionally well, you may consider expanding your business. If you've already gone through the process of opening one restaurant, you know the challenges that await–from analyzing your current business model to seeking funding, you need a solid restaurant business plan and strategy to successfully expand.
In this blog, we break down the five major steps to successful restaurant expansion so you can grow your business safely and effectively.
1. Examine how your existing restaurant location is doing
There are so many moving parts to running a successful food service business. Just because your current business model is working doesn't mean it will the second time around. New locations bring new factors that impact restaurant performance. It's important to gain a deep understanding of those factors before moving forward.
Maybe you're making a profit, but you're not sure if your concept will catch on in a different neighborhood. Maybe you have less competition in your current location. If you're starting a new venture in a location crowded with restaurants, it may not be as successful. 
It pays to do a restaurant SWOT (Strengths, Weaknesses, Opportunities, and Threats) analysis. This will help you thoroughly understand your restaurant's business model. Doing a SWOT analysis will give you an idea of where your restaurant stands in the current market and how competitive your business actually is. Keep an eye on your restaurant's metrics and gain a deep understanding of what impacts them.
2. Decide on a restaurant expansion strategy
There are three main restaurant expansion strategies typically seen in the industry: expanding an existing location, opening a second location, or starting a franchise. You'll want to put serious thought into which strategy works best for your situation.
Expanding restaurant space at your existing location
Is your customer base growing? Are you consistently booked and finding it difficult to deal with crowds? Is your current location's size limitation becoming a bottleneck to your success?
If you answered yes to any of these questions, you might want to look at expanding your current location's space. There's one major caveat, of course–you'll need space to expand into. Whether there's enough room on the property to build an addition, you can buy a neighboring business, or you can change the layout of your current space to accommodate more patrons, more seats means more potential customers.
Opening a second location
If you believe you successfully replicate your current restaurant concept in a different area, you might want to consider opening a second restaurant. Here are a few things you should keep in mind before going down that route:
Proximity to the first location
You've heard the saying: location is everything. If the two locations are too close, you could eat into your current location's sales. Consider opening further away from your first restaurant to attract a different audience. You don't want to end up paying twice as much for the same number of customers. 
If your restaurant is already at capacity most nights and there's low competition, it could actually be ideal to open a second location nearby. You'll need to pay close attention to sales volume and demand to decide how close your locations should be. 
Visibility, accessibility, and foot traffic
How accessible is your restaurant?  Do customers have to make a U-turn at the traffic light to get to your new location? Do they have to cross traffic?
On the flip side, you could have the most accessible restaurant in the area, but without visibility (e.g., signage being easily visible), you won't attract customers. You should also consider the current foot traffic the location gets.
Space size
How many customers do you anticipate will frequent your restaurant at any given time, and how much will you need to do in sales to maintain a profit? This will help you determine how big your space will need to be.
Parking availability
The method of transportation people use to get to your restaurant is a huge factor. In an ideal world, your new location would have its own parking lot. This might be difficult if you're in a major city, but that could also mean patrons are using ride-sharing or public transit more frequently. If people need to drive to your location and have a hard time finding parking for a reasonable price, they might not find the experience worth the effort.
Surrounding restaurant businesses
Conduct a competitor analysis. Look at how well (or poorly) competitors are doing in the area. Is there enough room for another successful restaurant? Are there other businesses in the area, like a movie theater or concert venue, that might bring in more patrons? It might help to plan your location around places and activities that people might pair with a trip to your restaurant.
Starting a franchise
You may not want to go through the hassle of opening and managing multiple locations. The alternative? Start a franchise and let someone else buy the rights to do it.
Keep in mind that not all restaurant concepts are suitable for franchising. Your concept should be relatively easy to replicate. It should also generate enough interest to warrant multiple units or locations. Learn about restaurant franchise KPIs.
Meet these criteria? Follow these steps to start a franchise:
Register a trademark

– Your trademark is what distinguishes your restaurant from others. Registering will help you build trust and a recognizable restaurant brand.

Establish a robust restaurant management process that includes:

How to track and report sales

How to manage inventory

Vendor and supply chain management

Staff training

Estimate your franchise restaurant costs

– These include infrastructure costs (location, furniture, equipment, etc.), licensing (e.g., liquor license), and franchise fees.

Prepare a franchise agreement

– This is a legal agreement between the franchisor (you) and the franchisee. Include details about the location, operations, training and ongoing support, duration, franchise fee, ongoing fees, trademark, and anything else you consider important.
3. Document all your processes
Whether you're opening a second location or starting a franchise, you'll want to document your processes, including how you:
Stock your inventory

Hire, manage, or train your staff

Manage your restaurant's profitability

Distribute tips

Open and close your establishment

Manage the floor
This will help ensure that you (or your franchisees) are able to provide a consistent level of service to customers.
4. Create a new business plan
If you're looking to acquire funding to open a second location or start a franchise business, you'll want to create a business plan.
Here's what your restaurant business plan should include:
An executive summary
Start with an executive summary that serves as a shorter version of your business plan. Including an executive summary will increase the chances of potential investors reading your entire business plan.
Restaurant concept
The next section should describe your restaurant's concept. What kind of food will you be serving? What will be the look and feel of your restaurant?
How do you want your guests to feel when they visit your restaurant? What ambiance are you going for?
Explain in detail why you think this concept will appeal to your target market.
Market analysis
Detail the economic and market conditions of the area you're targeting. Include a detailed competitive analysis. How will you stand out from the competition?
Prove that there's demand for the type of restaurant you want to open. Include a SWOT analysis to highlight your business's strengths, weaknesses, opportunities, and threats.
Target customers
Describe your target demographic:
Age range

Income

Occupation

Dining and spending habits
Show why your restaurant will attract these customers.
Location
Include the future location of your restaurant. Describe the square footage, foot traffic, and parking.
Include neighborhoods you're considering and why they're suitable for your target market.
Marketing
Share your restaurant marketing plan. List the channels you plan to use to promote your restaurant.
Will you use social media? PPC advertising? What about email campaigns? Indicate your chosen methods here.
Financials
This part covers how much it's going to cost to run your restaurant. How much will equipment, inventory, kitchen appliances, seating, payroll, and marketing cost?
Additionally, note how many guests per day you anticipate.
Show how much revenue you need to generate each month to break even after all expenses, and how much money you expect to make or lose in the first one to three years.
5. Acquire funding
Unless you have the capital to fund your restaurant expansion yourself, you'll likely need to seek out funding. Here are the options that will typically be available:
Private investors

– A private investor may be an attractive option if you don't have the credit or capital (down payment) to qualify for a loan. Keep in mind that, even though investors are more willing to take on the risk of a new business, they usually expect a share of the profit. The stakes are also higher. Investors have higher performance requirements, which can create a lot of pressure.

Small Business Administration (SBA) loans

– SBA loans are issued by banks and credit unions to help small businesses cover startup costs, working capital needs, expansions, real estate purchases, and more. They typically have long repayment terms and competitive interest rates. It's easier to qualify for an SBA than it is for a commercial loan. However, to qualify for an SBA loan, you may need to have collateral and a down payment. You must also have good credit and strong finances.

Commercial loans

– Commercial business loans are a great option because, like SBA loans, they offer low interest rates and long-term payment plans. Commercial loans also give you access to larger sums of money. However, you need excellent business credit to qualify for a commercial loan. The application process is also extensive, requiring you to provide a detailed financial report of your business as well as your personal financial history.
Power your restaurant expansion with these tips
The key to growing your restaurant is a well-thought-out restaurant expansion plan. From finding the perfect location to vetting the competition, expanding your restaurant is a multi-step process.
But with the right mindset and approach, you can turn your new location into a thriving space that's loved by guests.
So, roll up your sleeves, get ready to spice things up, and start cooking up a restaurant expansion strategy.
Looking to learn more? Check out these restaurant industry guides:
---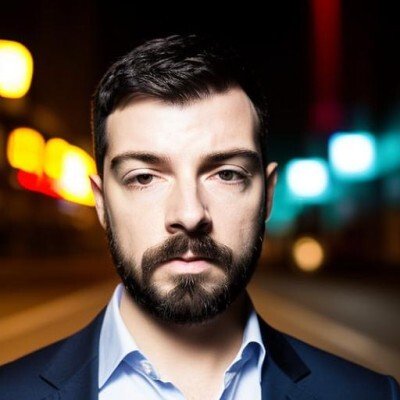 Boris Mustapic is a content marketer with a decade of experience in the digital marketing industry. He specializes in helping B2B SaaS companies drive growth through strategic, product-led content marketing.
More about the author