In the dynamic world of the culinary industry, restaurants are constantly seeking innovative solutions to streamline operations, enhance customer experiences, and boost overall efficiency. With the rapid advancement of technology, restaurant automation has emerged as a game-changing trend, revolutionizing the way the industry function.
By incorporating cutting-edge automation tools, forward-thinking restaurateurs are unlocking a realm of possibilities that not only optimize backend processes but also elevate guest satisfaction to new heights.
In this post, we unveil the ten best restaurant automation tools that have proven to be indispensable assets for modern dining businesses. From streamlining order management, forecasting and reservation systems to revolutionizing kitchen operations and customer engagement, these tools empower restaurants to thrive in an increasingly competitive landscape.
So, prepare to embark on a path of efficiency, precision, and culinary excellence as we delve into the world of restaurant automation. Before we do that, let's quickly go over what restaurant automation tools are and why you need them.
What are restaurant automation tools?
Restaurant automation tools are typically cloud-based solutions that help restaurants operate more efficiently and save time.
These tools utilize technology such as artificial intelligence (AI), machine learning, data analytics, and more to automate repetitive tasks and enhance overall operations. They allow restaurants to streamline much of their day-to-day operations without sacrificing customer service, or wasting money or time.
Benefits of using restaurant automation tools
Now more than ever, restaurant owners and managers need to embrace restaurant technology in order to address the labor shortage and stay afloat in today's economy and the competitive restaurant industry.
With the pandemic impacting many establishments and the rise of food delivery services, automation can help you stay competitive and allow you to grow your restaurant business.
Automation technology speeds up or eliminates time-consuming tasks such as inventory tracking, reservation management, sales forecasting, and more. Restaurants that use automation do so to reduce labor and food costs, minimize human error, and provide a better customer experience. 
Additionally, automation systems can help foster creativity in the kitchen, allowing chefs to focus their time and energy on developing new dishes that will sell well, while restaurateurs can focus on growing the business instead of wasting time on repetitive tasks.
Best automation tools for restaurant in 2023
1. Lineup.ai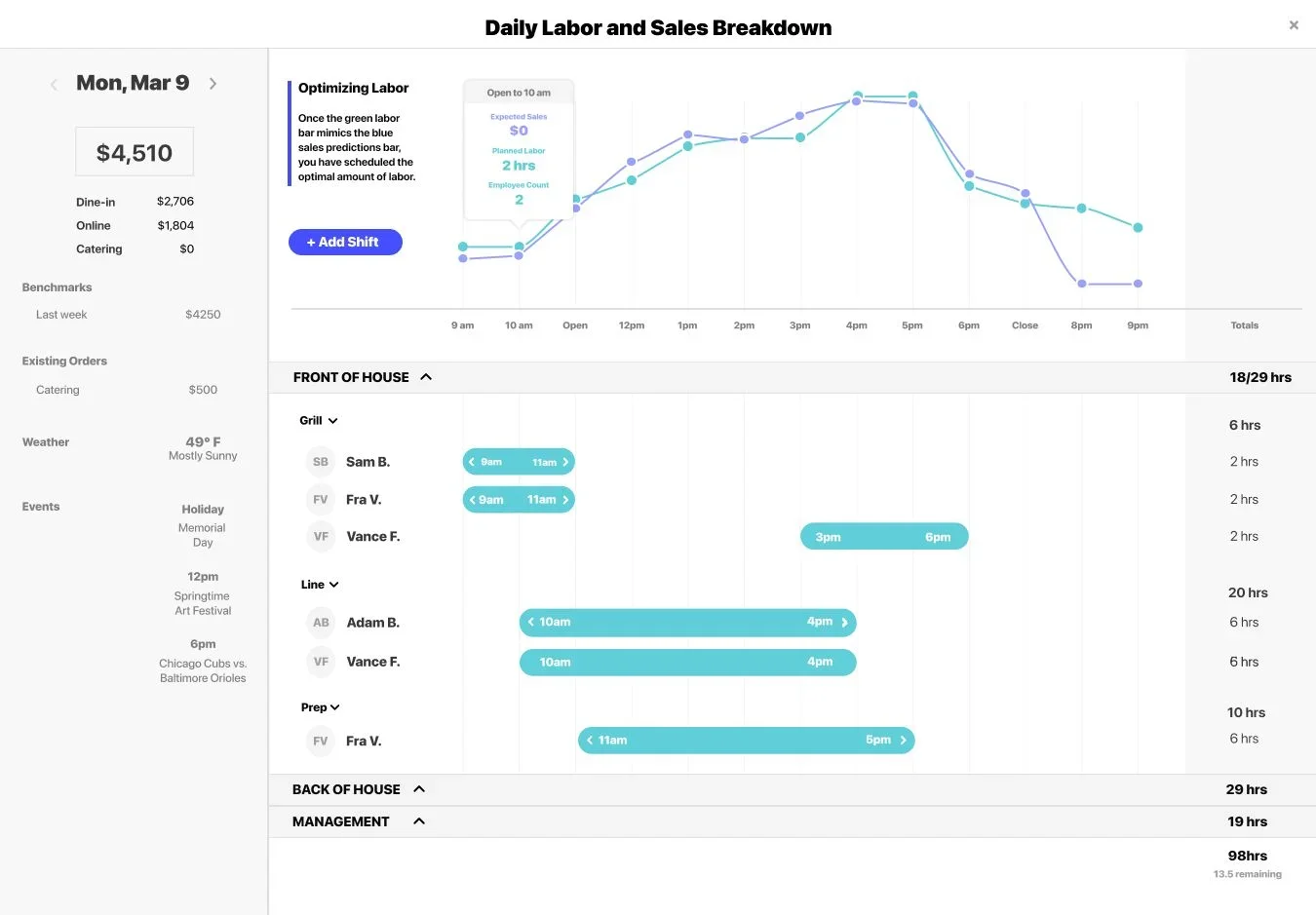 Lineup.ai is an AI-powered forecasting and scheduling software for restaurants.
Restaurant owners have to manage a constant flux of customer demand, and Lineup.ai offers a way to address this by using predictive algorithms to create more accurate forecasts and optimized shift schedules.
The software uses historical sales data, weather forecasts, and local event information to create highly accurate sales forecasts. It can generate hourly, weekly, and daily forecasts.
You can then use these forecasts to build optimal shift schedules and avoid overstaffing and understaffing, reducing labor costs in the process.
Lineup.ai's iOS and Android apps allow employees to view shift schedules, submit their availability, request time off, and swap shifts.
The software integrates with a number of popular restaurant management and POS (point-of-sale) solutions, including Toast, Square, Upserve, and more.
2. Apicbase
Apicbase is a food and beverage management platform for multi-unit restaurants, hotels, dark kitchens, catering, meal kit companies, and food manufacturers.
It provides all the essential tools needed to accurately track ingredient quantities in recipes or drinks and manage the order of fresh deliveries — allowing owners and managers to easily manage and optimize their purchasing to reduce costs.
Automated calculations of recipe costs help identify profitable menu items without manually entering and calculating ingredient amounts.
Apicbase integrates with a variety of POS and accounting solutions, including Lightspeed, Xero, and QuickBooks.
3. Plate IQ
Plate IQ is an accounts payable automation software for restaurants. It saves time by automatically generating data from bills and receipts to provide insights and automate paying vendors and sending invoices.
The software makes it easy to keep track of multiple locations, providing peace of mind when monitoring all the financial information.
It's designed to eliminate tedious tasks so restaurants can focus on what truly matters: producing delicious meals and providing a better guest experience.
4. Tablein
Tablein is a table booking and reservation system. The platform simplifies the process of making reservations while also improving customer experience.
With Tablein, restaurant businesses can automate reservations and manage bookings quickly and smoothly.
It provides useful features such as automatic follow-up emails and text message notifications to help restaurants keep their customers informed and increase the number of loyal customers.
The software's detailed analytics make it easier for owners to identify potential trends in customer preferences, track occupancy levels, and understand the business's overall performance.
5. MarketMan
MarketMan is a restaurant inventory management system for restaurants, suppliers, and partners.
By enabling restaurants to manage their cookbook, recipes, and waste tracking, it solves many of the problems in procurement and accounting. MarketMan's easy-to-use software allows restaurants to capture all of their ingredients and menu items, recipes, and production in one place so they can quickly access any information whenever needed.
The recipe tracking system ensures that nothing goes unnoticed, from usage of ingredients to recipe revisions.
Additionally, the waste management module helps managers observe the entire journey from ingredients used, inventory levels, and what's sold, in order for them to track kitchen spoilage and reduce waste.
6. Kickfin
Kickfin is a cashless tipping tool for the hospitality industry. It makes it easier for restaurants to accept and manage customer tips.
The software supports instant tip payouts and multiple locations. It's PCI compliant, which ensures your employees' information stays safe.
According to the company's website, Kickfin offers a hassle-free setup and can be implemented overnight.
7. Lunchbox
Lunchbox is an online ordering system and order management platform that supports web and mobile app ordering and integrates with most popular restaurant POS solutions.
The app can be customized to fit your brand and serve as an extension of your in-store experience. You can also use Lunchbox to implement a custom loyalty program and reward your regular customers.
The platform supports order throttling, real-time menu updates, and detailed reporting.
It also includes marketing automation features and enables restaurants to build personalized marketing journeys through email, SMS, and push notifications.
This allows restaurants to quickly reach out to loyal customers and give them exclusive offers without spending time manually contacting everyone.
8. Bloom Intelligence
Bloom Intelligence's restaurant marketing solution provides greater insights into customers' preferences and needs and helps restaurants create more effective strategies for targeting guests and getting their businesses noticed.
The software collects data from tableside devices, allowing restaurants to gain a better understanding of customer trends, behaviors, and buying patterns.
Bloom Intelligence's review management features allow you to catch bad reviews as soon as they're posted and address them to preserve your restaurant's reputation.
Other standout features include business listing management, guest attrition analytics, and guest surveys.
9. Incentivio
Incentivio is a guest engagement platform for restaurants and virtual kitchens.
This software allows restaurants to craft customized marketing initiatives that increase customer engagement, drive revenue, and build loyalty. By better understanding the wants and needs of their specific guests, restaurants can create effective promotions that drive revenue.
Incentivio takes the guesswork out of determining which communication method to use for engaging different customer age groups, since it provides data-based analytics about which types of campaigns work best for each demographic.
10. Wisely
Wisely's customer intelligence platform enables restaurants to recognize regular customers before they even enter the restaurant or pick up their order.
It can identify top customers and improve customer retention through automated email and SMS campaigns. The software enables restaurants to perform advanced customer segmentation and tailor their messaging to each specific customer.
While it's not a dedicated reservation software solution, Wisely also includes waitlist and reservation management features that support real-time updates.
Wrap up
As you probably know by now, restaurant automation is here to stay. Any restaurant business that wants to stay competitive needs to embrace automation and use it to streamline restaurant operations.
Check out the tools listed above to automate repetitive tasks at your restaurant, save your staff's time, and improve your bottom line.
---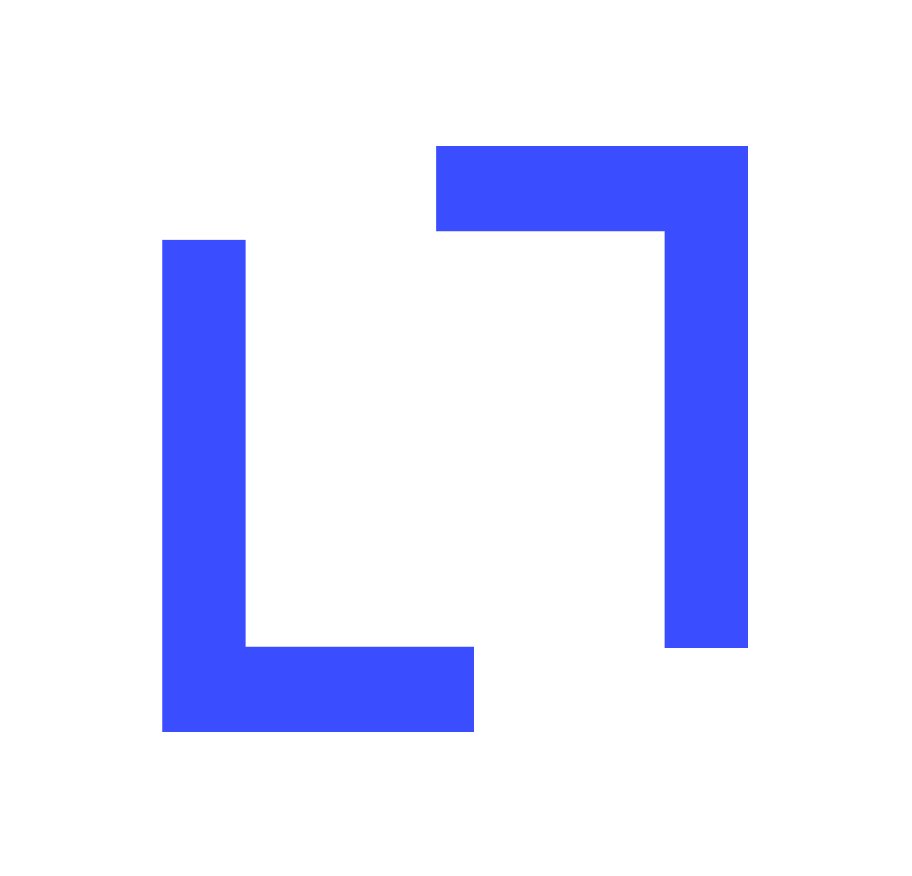 The team at Lineup.ai is composed of seasoned professionals who hold deep insights into the unique challenges and pain points of the restaurant industry, and are equally skilled in artificial intelligence, machine learning, and data analytics. This fusion of expertise enables Lineup.ai to create cutting-edge AI solutions specifically tailored for the restaurant sector. The technical and analytical prowess of the team, combined with a deep understanding of the unique challenges faced by restaurants, forms the cornerstone of the company's innovation. The team at Lineup.ai also excels in communicating the benefits and applications of AI and machine learning to businesses, ensuring clients fully leverage the capabilities of these solutions.
More about the author